Companies
SME
Jobberman, Coursera partnership to empower 5m Nigerian youths
November 17, 2020651 views0 comments
By Hamid Ayodeji
Jobberman, the single largest job placement platform in Nigeria, and Coursera, the world's leading online learning platform, have formed a partnership driven towards offering its widely recognised soft skills training in order to empower young peoples with the skills and technical knowhow required for enhanced performance at their careers. The partnership aims to empower five million Nigerian youths in the next five years, the company said in a statement made available to Business A.M. on Tuesday, in Lagos.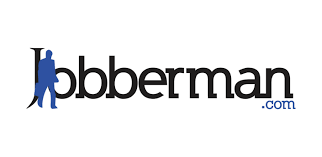 The firm noted that the partnership is part of Jobberman's mission and goal to offer free training and placement of candidates in dignified work as it offers six courses on Coursera, which requires an average of thirteen hours to complete; whilst equipping youths, employees and business owners with adequate skills in business etiquette, emotional intelligence, personal effectiveness, creativity, effective communication, which would see the participants also emerge with a credible co-branded certificate from Coursera.
This makes the organisation the first recruitment firm in Nigeria to have this unique private partnership with Coursera, allowingJobberman authored courses to become accessible through Coursera.
With over a decade in the recruitment business, the enterprise has been able to identify soft skills as a viable asset to an employee and job seeker, especially for young individuals transitioning into the labour market.
Also, its training uses assessment techniques to measure the growth of its participants before starting the course and upon completion. Since the introduction of the soft skills training in June 2020, over 40,000 young Nigerians between the ages of 18 and 35 have been trained and certified.
According to Anthony Tattersall, vice president EMEA, Coursera, the partnership would enable Coursera support Jobberman to achieve its goal to upscale five million Nigerian youths in the next five years, which would drive the sustainable development of the country's economy, adding that through access to high quality online learning, young people would be able to gain the critical skills needed to adequately function in the workforce and generate innovative problems solving solutions.
Hilda Kragha, managing director at ROAM Africa Jobs said: "We are happy to be offering our soft skills training on a globally recognized platform like Coursera. Having the right skills for the workplace is beyond a university degree as many employers are looking for employees who possess the necessary soft skills.
"The most successful businesses today are the ones that invest in soft skills training for employees; they are growing in revenue and leading their industries. In these times of change and uncertainty, this partnership with Coursera would further help provide high quality training that helps employees develop their soft skills, thereby ensuring that both organisations and their employees succeed," she further said.
The statement further noted that participants who sign up for the training via its website would have two weeks upon enrolment to finish the training and then be certified.