Markets
Domestic Equities: Earnings on tap, cherry-picking on swing, sentiments mixed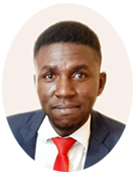 A graduate of Economics and Statistics from the University of Benin. An experienced researcher and business writer in the print and digital media industry, having worked as a Research Analyst at Nairametrics, Voidant Broadcasting Ltd, Entrepreneurs.ng, and currently a Market and Finance Writer at Business a.m. For stories, press releases, exclusive events, call +2347052803696 or send a mail to abuedec@gmail.com.
February 8, 2022215 views0 comments
Despite taking a negative turn last week, the NGX All-Share Index (ASI) posted 2.33 percent week on week gains as earnings results continue to shape market sentiment and as the market witnessed some significant buy-activity across key sectors that weighed on the index performance with a slight recovery in the banking space.
Going into this new week, analysts expect mixed sentiment, amid cherry-picking activities to start off the new week.
Last week, major buying activities in banking tickers such as Fidelity Bank Plc, Transnational Corporation Of Nigeria Plc, Guaranty Trust Holding Company drove a positive outing for the local bourse as the benchmark index and market capitalization inched northward to close the week at 47,279.92 points and N25.47 trillion, respectively.
Similarly, the level of trading activities across the market ended in the green as the total value and volume traded during the week increased by 16.34 percent and 23.25 percent, respectively, to N19.61 billion and 1.78 billion units in 27,822 deals, from N19.08 billion and 1.45 billion units last week, in 1,661 deals.
Leading the charts for the most traded sector by volume was the banking sector with 1.09 billion units valued at N10.51 billion followed by the consumer goods sector with 144.17 million shares worth N253.26 million and the ITC sector with a turnover of 122.19 million shares worth N1.72 billion. Similarly, trading in the top three equities namely Fidelity Bank, Transnational Corporation of Nigeria and Guaranty Trust Holding Company accounted for 415.09 million shares worth N3.21 billion accordingly.
Sector performance closed in the green as all other indices advanced higher save the insurance and consumer indices, which declined 1.93 percent and 0.81 percent, respectively, while 42 equities appreciated at price during the week, lower than 44 equities in the previous week. 35 equities depreciated in price, higher than 33 equities in the previous week, while 79 equities remained unchanged, same as the 79 equities recorded in the previous week.
Top gainers for the week include RT Brisco (40%) Academy Press (31.91%), Conoil Plc (20.73%) SCOA Nigeria (20.19%) and NGX Group (14.66%), while the top losers for the week include, Courteville Business Solutions (-11.67%), Caverton Offshore Support Group (-11.43%), International Breweries (-10.17%), Pharma-Deko (-10%) and Japaul Gold & Ventures (-9.76%).
Elsewhere, the NGX 30 Index rose by 2.92 percent week on week to close at 1,804.19 points, as against 1,752.92points in the previous week. Market turnover at the end of last week closed with a traded volume of 79.43 million units. Zenith Bank and UBA were the key gainers, while Presco and International Breweries were the key losers.