Ewherido
Driving with Google map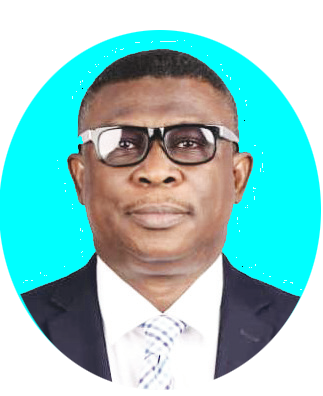 Ewherido, ACIIN, ACIB, is the Managing Director of Titan Insurance Brokers and can be reached on +2348132433631 or titan.insuranceng@gmail.com
December 2, 2019845 views0 comments
It was a faux pas and the Federal Road Safety Commission (FRSC) swiftly moved to rectify it before the damage spread like wild bush fire during the harmattan season. The Federal Capital Territory Sector Commander of the Federal Road Safety Corps, Mr. Ayuba Gora, had said that driving with the aid of Google map on mobile phones is a serious traffic offence. According to him, the law forbids motorists from using mobile phones in any form (emphasis mine) while driving, as it can lead to accident.
When I read the story, I was in shock. Even as an insurance person, I found his pronouncement retrogressive and unhelpful. Of course, like every innovation, there are advantages and disadvantages. But the advantages of using Google map, even with a mobile phone, far outweigh its disadvantages. Beyond guiding you on the right path, if you do not know your route, Google map shows you the route with the least traffic. And there is a voiceover directing you, so you do not even need to look at your phone or handle it while driving.
If you live in Lagos with its notorious traffic, you will find the Google map very helpful in avoiding the most congested routes. That was partly why I found the pronouncement shocking and retrogressive. Happily, the FRSC has come out to say driving with Google map is not an offence.
FRSC spokesman Bisi Kazeem said that driving with aid of Google map is not an offence, though deploying the app while a vehicle is in motion could cause accidents. He said many road traffic accidents were results of distraction caused by the use of mobile phones while driving.
He expatiated: "We say this because, available records have shown that (the) use of phone for whatever purpose – be it text, voice calls, chats, browsing, setting Google map to find location, etc – while driving could be distractive and can easily lead to loss of concentration. This has led to many road traffic crashes with attendant loss of lives and properties.
"On the strength of this, the Federal Road Safety Corps wishes to reiterate its position on use of phone while driving as a dangerous and hazardous road traffic behaviour which has led to unwanted and avoidable road crashes.
"We therefore call on all motorists who intend to…use…Google map on their phone, especially during the festive season when traffic density is high, to activate such before setting the vehicle in motion so as to ensure 100 percent concentration on the wheels."
Kazeem explained the best way to use Google map: activate it before you commence your journey. I am for use of Google map, but those using it must be conscious of the downsides and the implications as far as insurance is concerned. Majority of vehicles on our roads have fake insurance papers. If you are one of those, who have not heeded the call to go to genuine sources (insurance companies and registered insurance brokers) for your motor insurance, you risk a jail term if you are caught for having a fake insurance, which is equivalent of not having insurance.
By now we are all aware that we are obliged by law to have at least a Motor (Third Party) Insurance before we put our vehicle on a public road. Specifically, the Motor Vehicles (Third Party) Insurance Act of 1945, which took effect from 1st April 1950, makes it an offence for anybody to use a motor vehicle on the road (road here means any road to which members of the public have access) without having in place the minimum Motor (Third Party) Insurance to cover the motorist against liabilities arising from third party bodily injuries or death.  The Insurance Act of 2003 extended the cover to take care of liabilities arising from damage to third party property to the tune of One Million Naira.
The second largest group of motor insurance holders are those with Motor (Third Party) Insurance only. For this group, know that your insurance covers only third parties for bodily injuries, death and property damage, not you. In addition, only third bodily injuries and death are unlimited, that is, the insurance company is liable to the last kobo, albeit reasonable costs. Property damage for third parties, as we mentioned above, is limited to N1m. If the value of the third party property is more than N1m, the guilty motorists bears the rest of the cost, no matter the amount. So, it is in your best interest that your phone is hands free when you are behind the wheels and your concentration should be 100 per cent to avoid accident caused by loss of concentration.
Even if the third party bills for death do not devolve to you, if your vehicle kills somebody, you can land in court for manslaughter and if convicted, you can be sentenced to life imprisonment. You also do not want to be the person who deprived a family of a precious son, daughter, father or mother. Finally, you also have the damage to your car to contend with. Third party insurance does not cover own damage, so you have to look for money to fix your car.
Again, that your car is comprehensively insured is no license to be reckless while driving. Do not fiddle with your phone for any reason. The scenario above that applies to people with third party insurance also applies to you. In addtion, if you are to be involved in an accident, it can take your life or the life of other occupants of the vehicle. You might be injured and hospitalized. A substantial part of the cost of your treatment will come from your pocket or from your family and well-wishers, not the insurance company. If you are self-employed, you will earn no income while you are not at work. And if you come out of the accident unscathed, it will take time to fix your car. While the car is being fixed, you have to use alternative sources of transportation. Apart from the inconveniences, you are likely to spend more on transport.
So you do not need FRSC or anybody to be on your back before you behave responsibly on the road, especially as we approach the festive season when more accidents seem to occur because of increased vehicular movement.
On a parting note, Google map is wonderful, but ensure you set it up before you set out.