Ewherido
Echoes of farm insurance at brokers' conference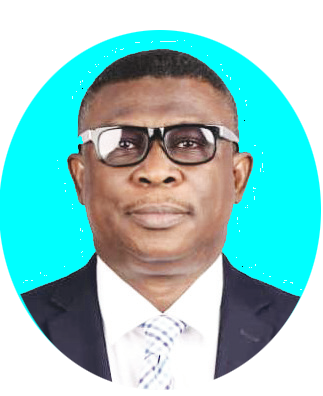 Ewherido, ACIIN, ACIB, is the Managing Director of Titan Insurance Brokers and can be reached on +2348132433631 or titan.insuranceng@gmail.com
October 22, 20181.1K views0 comments
Insurance brokers in the country had their national conference on Thursday, October 18. As usual the conference brought to fore sundry issues facing the industry. But let me start with a piece of information from a member of the panel of discussants. Some rice farmers insured their farms. During the currency of the insurance policy, cattle destroyed the rice plants in their farms. They filed a claim, but the insurance company declined liability because the risk of cattle destroying their rice plants was not insured. As you can imagine, it led to a lot of acrimony. But we must all learn some valuable lessons from this experience.
On this platform, I have consistently encouraged prospective purchasers of insurance to do it through a registered insurance broker (RIB). I cannot think of any disadvantage policy holders face in getting their insurance through an RIB, but the advantages are several: insurance is technical and you need professional guidance. You get free professional advice, proper risk analysis, help with documentation, management of your portfolio, processing of your claim, etc.
I did not ask the discussant whether the policy was purchased directly or through an RIB, but from his narration, it was probably done directly. There is nothing wrong in approaching insurance companies directly. It is just that many of the insurance companies' marketers are target-driven. They just want to close one transaction and move on to another in their bid to hit their target. The registered insurance broker, on the other hand, is your agent who operates more or less as part of your business. He has a tendency to be more thorough and committed to your business than the marketer of an insurance company.
These days, herdsmen are ubiquitous all over Nigeria. It is therefore advisable that when you take up farm insurance, you ask for an extension to cover risks associated with herdsmen and their cattle, if it is not included. This was obviously not done and became the bone of contention at the end of the day. You will pay additional premium for such an extension, but it is worth it.
When insurance professionals gather, they inevitably do a SWOT (acronym of strength, weaknesses, opportunities and threats) analysis of the industry without necessarily mentioning the acronym. The chairman of the Nigerian Insurers Association and also chairman of the first session, Mr. Tope Smart, set the ball rolling when he reiterated the threats insurance professionals are exposed to. He reminded the gathering of how the insurance industry lost pensions to the National Pension Commission (PenCom) in 2004. You might not realise the enormity of the loss until you see the figures. Pension funds as at December 2017 stood at N7.52 trillion, while the gross premium of all the insurance companies in Nigeria in 2017 was N363 billion. The jury is still out there whether the insurance industry would have been able to grow pension funds to this level if pension was still with the industry. We might never really know, but if the industry had received the level of backing the government is giving to PenCom, it would have done substantially more than it did prior to the loss of pension in 2004. There were issues with the management of the pension funds, but a more detailed regulatory framework would have helped solve some of the challenges then.
Incidentally, as the lead paper presenter, Mr. Adekunle Oyinloye, rightly pointed out, when it comes to risk assessment and analysis, at the point of deploying these funds to areas of investment to ensure the safety of the funds, the insurance industry is better equipped.
Mr. Smart also reminded the industry of how it lost another critical insurance class of business, Workmen Compensation, to the Nigerian Social Insurance Trust Fund (NSITF) and almost lost motor insurance to another government agency. He also mentioned the unfavourable tax regime where gross premiums are taxed, without recourse to claims and other expenses. Happily FIRS has put machinery in motion to redress this anomaly.
On the opportunities part of SWOT, Smart reiterated that insurance practitioners need to go to the grassroots. With less than one percent insurance penetration, the industry knows that micro-insurance is one of the ways of the future. Challenges are there though, in terms of appropriate systems and processes to make micro-insurance marketing cost effective. We also have challenges with poor or absence of basic infrastructure, lack of insurance culture and ignorance. To combat ignorance, Smart and another discussant said the industry must stoop and speak the language the ordinary people understand, not the normal insurance language. Mr. Smart encouraged insurance industry professionals to be information technology savvy.
With returns on investment in the money market and capital market yielding going down these days, Mr. Oyinloye, the Managing Director of Infrastructure Bank Plc and paper presenter, encouraged the gathering to look towards investment in infrastructure. He put the deficit in funds needed to be invested in infrastructure in Nigeria at $10b to $15b per annum over the next 10 to 20 years.
As he was talking, my mind went to the gross premium of N363 ($1b) generated by all insurance companies in 2017. After meeting their claims obligations and other expenses, how much is left to invest. To be a major player in investment in infrastructure in Nigeria, the insurance industry must first generate enough premium income. This will involve developing new markets like micro-insurance and information technology. The industry also needs government backing – the way PenCom and NSITF were backed – to enforce compulsory insurances. Billions of Naira are being lost due to weak enforcement. When that is done, even the government will benefit from insurance substantially.