Frontpage
WORLD BUSINESS & ECONOMY
Experts foresee less volatile bitcoin, cryptocurrencies outlook in 2022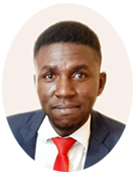 A graduate of Economics and Statistics from the University of Benin. An experienced researcher and business writer in the print and digital media industry, having worked as a Research Analyst at Nairametrics, Voidant Broadcasting Ltd, Entrepreneurs.ng, and currently a Market and Finance Writer at Business a.m. For stories, press releases, exclusive events, call +2347052803696 or send a mail to abuedec@gmail.com.
December 22, 2021292 views0 comments
There is no denying that the cryptocurrency world has been on a free ride in 2021 and that it is set to finish the year sharply higher than where it began in January.
On the notion that bitcoin and cryptocurrencies have gone mainstream, official data has shown that the total value of all cryptocurrencies in circulation stands at more than $2.2 trillion, with bitcoin accounting for about $920 billion of that total.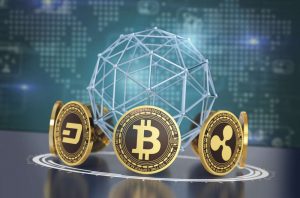 In 2017, bitcoin became a hotcake as many investors rushed into it; watching prices surged from $1,000 per coin to a little below $20,000 by December, in the same year. Then when the crash came calling with bitcoin plunging low to around $3,500 at the close of 2018, many investors began seeking alternatives. However, those prices recovered, and they waited until December 2020 and hit back to the $20,000 mark.
All the same, experts also hold that the latest pullback is a stark reminder of how notoriously volatile bitcoin and other crypto prices can be while these breakneck swings in crypto prices are probably here to stay. But, the key thing here, experts said, is for investors to learn to stomach them and ride out the inevitable ups and downs.
For the present time, bitcoin trades for just below $50,000, which is an impressive rally of 66 percent from its initial levels in January. But, the top crypto has seen a nearly 30 percent plunge from its record all-time high of almost $69,000 in November.
Trailing in a move to close the gap, Etherum, which is a popular crypto for the smart contracts and non-fungi tokens (NFTs) that have taken the art and collectables world by storm, has a market value of $475 billion with its price quintupling from around $730 per coin to almost $4,000 so far this year.
Nevertheless, as has been relatedly analysed by digital currency experts, ETFs investing in other top cryptos could be in the cards, just like we have several bitcoin exchange-traded funds (ETFs) for individual investors to choose from.
Nick Elward, senior vice president and head of institutional product and ETFs at Natixis Investment Managers in the United States, noted there may be ETFs for Etherum by the early days of 2022.
"The next possible step is for additional ETFs for other coins to launch. There probably will be an ether ETF in early 2022," he said.
Looking ahead for crypto investors, analysts have noted that come 2022, most firms are likely to keep flocking to bitcoin as a potential hedge against inflation and rising interest rates, which is likely to hurt some traditional government-backed securities, noting that the increased adoption and legitimacy of the crypto coins may help mitigate some volatility which may bring about further price fall, though, not as violently witnessed in the past years.
Anton Chashchin, managing partner of Bitfrost, a digital assets service provider, expressed that, "more than once we have observed a correction in the market. If institutional investors begin to take profits, then it can cause a ripple effect. Even if the source of institutional investor interest is the Fear of Missing Out (FOMO), all of the institutional decisions have been made after careful consideration. These firms have come around to the potential benefits of cryptos."
Nick Elward holds the sentiment that more fund managers will look closely at cryptocurrencies, and may be likely to move beyond passively run bitcoin ETFs that simply mirror the direction of bitcoin futures.
"Active is a logical fit for crypto investors. I expect more managers in there analyzing which are the most appropriate ones to buy," Elward said, adding that crypto is a natural extension of the so-called alternative investment world, a group of assets beyond stocks and bonds that typically includes gold and other precious metals.
Along those lines, some experts think that ether and the world's third most valuable cryptocurrency, Binance coin, could continue to gain market share, as against and in competition with bitcoin.
Alex Lemberg, CEO of the Nimbus Platform, a decentralized finance lending firm, said, "You have to look at the utility of cryptos. Ether could eventually be bigger than bitcoin. It's the rails for NFT transactions."