Equities
FBN Insurance shareholder, Sanlam, sells stake in Ghanaian firm, Enterprise Group
June 23, 20171.4K views0 comments
Sanlam, South Africa's largest insurer, which also has 30 percent stake in Nigeria's FBN Insurance, said Friday that it has sold its interest in the insurance business of Ghanaian holding company Enterprise Group.
The interest was reportedly sold for $130 million but the Sanlam said the equity sale does not mean it was leaving the country as it plans to retain its presence in the country's economy.
The equity that has now been offloaded represented 40 percent holding in Enterprise Insurance,  and it was purchased in 2014 by Sanlam Group's subsidiary, Sanlam Emerging Markets (SEM).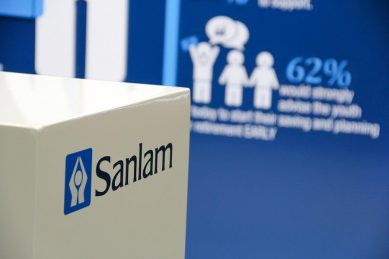 Sanlam Emerging Markets sold its stake in Enterprise Life Assurance Company Limited, Enterprise Trustees Limited and Enterprise Insurance Company Limited to Black Star Holdings Limited, a separate managed account held by LeapFrog Strategic African Investments and Prudential Insurance of America.
Since 2015, Sanlam has also owned a 30 percent stake in Saham Finances insurance division, which is present across Africa including Ghana.
"With SEM as a strategic partner in both the Enterprise Group and Saham Finances, it would have been difficult to meet the regional expansion aspirations of the Enterprise Group," said Sanlam.
Sanlam will continue to have a presence in the Ghanaian insurance market through Saham.
Ghana remains strategically important for the company "and options to re-establish a meaningful presence in the country are under consideration," Sanlam said.
Shares in Sanlam, which has operations in 11 African countries, India and Malaysia, closed up 0.97 percent on the back of the announcement,
reports Reuters.