Ewherido
Financial inclusion via insurance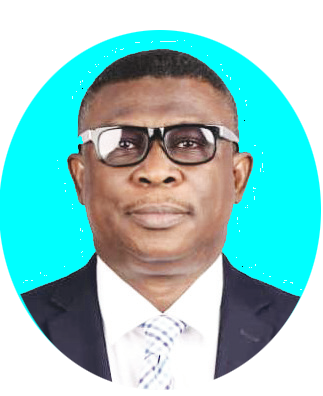 Ewherido, ACIIN, ACIB, is the Managing Director of Titan Insurance Brokers and can be reached on +2348132433631 or titan.insuranceng@gmail.com
August 1, 2018978 views0 comments
From July 8 – 10, insurance professionals gathered in Abuja, the nation's capital. Uppermost in their minds was how to increase insurance penetration and in the process increase the number of Nigerians, who have one form of insurance or the other. Currently, only about one percent of Nigerians have any form of insurance and I am even being generous with the percentage. Compulsory insurances, especially Motor (Third party) Insurance, helped substantially to get to this percentage.
But the gathering was not just about increasing insurance penetration. Currently, millions of Nigerians are shut out of the financial system and there have been efforts to bring more Nigerians into the financial system. This effort was aptly captured in the theme of the conference: Insurance Industry and Financial Inclusion. But the gathering goes beyond bringing more Nigerians into the financial system, via insurance. Shortly before the annual conference of the insurance professionals, the Brookings Institution released a report which said Nigeria has replaced India as the country with the highest number of people who live in extreme poverty. "At the end of May 2018, our trajectories suggest that Nigeria had about 87 million people in extreme poverty, compared with India's 73 million. What is more, extreme poverty in Nigeria is growing at six people every minute, while poverty in India continues to fall."
India has a population of about 1.324 billion people. Seventy three million people living in extreme poverty represents 5.5 per cent of the population. With a population of 198m people, our 87 million represents 44 per cent of Nigerians living in extreme poverty! We are talking of extreme poverty here, not just poverty, because Nigerians who live on less than two US dollars a day are way above half of our population. Some might argue with the figures, but Nigeria does have a huge social problem on her hands, a clear and present danger, that requires a multi-pronged approach.
Insurance can play a major role in reducing and alleviating poverty in Nigeria. But insurance, in its traditional form, is not suitable in this regard, especially among low income earners and those without formal education. This is because of the volume and cost of documentation, premium rates and complexity of the products, among others, as rightly identified by one of the guest speakers, Jim Ovia, the chairman of Zenith Bank Plc.
It is in the light of this that the insurance regulatory body, the National Insurance Commission (NAICOM) rolled out guidelines for operation of micro insurance sometime ago. Wikipedia defines micro insurance as "… the protection of low-income people (those living on between approximately $1 and $4 per day ( below $4)) against specific perils in exchange for regular premium payment proportionate to the likelihood and cost of the risks involved." Micro insurance is stripped of much of the technicalities of traditional insurance. It is tailor-made for low income earners and people with little or no formal education. The sums insured are small and premium payments flexible and periodic. The systems and processes are simplified. Communities or groups like market women and artisans can easily come together and take up micro insurance cover.
Unfortunately, micro insurance is still not widespread and how to overcome this obstacle took a chunk of the time during the conference. Apparently, doing micro insurance, like traditional insurance, is not cost effective and the reach is limited. Consequently technology that can be used to reach the mass of people at infinitesimal cost was canvassed as the tool to drive micro insurance to an exponential level. Happily one of such technologies, mobile phones, is already with us. As at December 2017, Nigeria had 144 million active mobile phone lines. This is a monstrous number and a fertile number for the explosion of micro insurance via mobile phones. Millions of Nigerians can be included in the financial system via insurance in a very short time.
One of the indices used in rating Nigeria as a poor country is access to good medical care. It is no secret that many Nigerians die, not necessarily from ailments, but inability to raise money to pay their medical bills, sometimes as low as N2,000. Periodic payments of N100, N500 and N1,000 can sort out this problem via health insurance. That is what micro insurance is all about. Low income earners can also come together under trade groups or social clubs and take up group life insurance to take care of them in the event of temporary total disablement or permanent disablement, and their families, in the event of death.
Much work still needs to be done and much collaboration among the relevant government agencies and critical stakeholders to make it possible to take micro insurance to the mass of our people. But the ordinary man in the street does need to wait before taking care of his health, permanent disability and other fortuitous events. Micro insurance is already with us. Talk to a Registered Insurance Broker (RIB) today for free to guide you.