Companies
Frontpage
Flour Mills revenues soar to N771.6bn on strong segment performance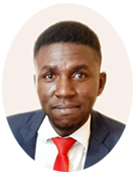 A graduate of Economics and Statistics from the University of Benin. An experienced researcher and business writer in the print and digital media industry, having worked as a Research Analyst at Nairametrics, Voidant Broadcasting Ltd, Entrepreneurs.ng, and currently a Market and Finance Writer at Business a.m. For stories, press releases, exclusive events, call +2347052803696 or send a mail to abuedec@gmail.com.
July 1, 2021860 views0 comments
Agro-allied segment rakes in N139.4bn revenue despite CBN's FX restrictions on wheat importation
Flour Mills, just like its close competitor, Honeywell Flour Mill, has reported stellar performance with an impressive 34.5 percent year on year increase in revenue to N771.6 billion in 2021 from N573.8 billion in 2020, driven by robust growth across all the segments, as contained in the company's full year audited financial statement filed to the Nigerian Exchange and seen by Business A.M.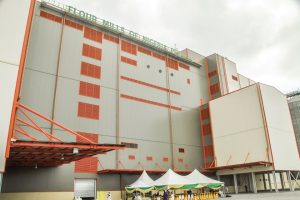 The robust numbers this year follow on the back of the pandemic in 2020 which came with movement restrictions that led to some changes in consumer behaviour whereby they invested more in foods with longer shelf life during the lockdowns; thereby boosting the demand for pasta, noodles, and wheat meal.
An analysis of the reports shows that Flour Mills recorded an all-around performance from all the segments with minimum revenue growth of 27 percent year on year. The support segment revenue grew the most at 136.9 percent year on year, driven by the increase in volumes. In the food segment, the company recorded a 33.5 percent year-on-year growth to N478.3 billion. The agro-allied segment witnessed a 32.2 percent revenue growth to N139.4 billion, primarily driven by higher volumes and strategic allocation. In the sugar segment, total sugar revenue grew by 27.7 percent year on year to N124.6 billion, driven by volume growth and focus on profitable categories. The agro-allied and support segments turned profitable in FY21 after recording losses in FY20, while the food and sugar value chain reported profit before tax growth of 20 percent, year on year, and 8.6 percent year on year, respectively.
The rise in finance income to N3.7 billion was due to increased interest income; and decreased net finance costs (N15.0 billion) by 6.6 percent year on year further pushed the net profit higher to N25.72 billion from N11.4 billion as the group further optimised financing and debt levels. Additionally, the company wrote back N2.1 billion, further magnifying the bottom line.The company recorded a net profit of N25.7 billion in the fiscal year 2021, as against N11.4 billion a year back, resulting in a massive 126 per cent year-on-year growth.
The significant jump in profit after tax can be attributed to continued bottom-line expansion in the agro-allied segment that reported profit before tax of N9.9 billion in FY2021 as against a loss of N1.7 billion, twelve months ago. Net margin expanded by 1.4 percentage points to 3.3 percent in 2021. The company reported earnings per share of N6.38,  from N2.55 in the full year 2020.
As the cost of sales grew only 30.9 percent year on year, it expanded gross margin by 2.4 percentage points year on year to 13.8 percent in FY2021. Flour Mills' admin expenses soared high as its selling & distribution and administrative expenses rose by a significant 30.2 percent and 24.4 percent to N12.1 billion and N29.0 billion in 2021, respectively. This resulted in a marginal expansion of the company's operating margin by 0.7 percentage points year on year as the robust operating performance was offset by a significant jump in costs and net operating losses of N15.5 billion, against the operating gain of N4.9 billion in FY20. The primary contributor to the net operating loss was the loss on exchange difference of N12.2 billion, compared to N3.6 billion in the prior year.
It is worth noting that flour millers in Nigeria are turning to unauthorized traders for dollars to purchase wheat after the central bank restricted using dollars to import the grain. Though Nigeria lacks the capacity to produce wheat, harvesting just one percent of the 4.7 million tonnes of the grain it will consume this year.
Meanwhile, a year ago, the pandemic-induced plunge in crude prices reduced Nigeria's foreign exchange earnings, prompting the Central Bank of Nigeria to tighten curbs. Nevertheless, the regulator has been managing demand for dollars by placing wheat and other goods on a list of products that aren't eligible for foreign exchange. Thus, the flour millers have to buy the dollars from the parallel market where the dollar is at least 22 percent more expensive than if they got the dollars from the central bank.
Nonetheless, the Flour Mills Group is involved in the backward integration of agro-allied products to reduce the foreign exchange risk associated with the high dependence on imported raw material. Moreover, the group has also begun exporting products to neighbouring countries to get more inflow of dollars.
On a quarterly analysis of the audited full year report, Flour Mills recorded an 8 percent quarter on quarter growth in revenues in the last quarter of 2021 to N216.3 billion. The company's gross margin expanded 4.8 percent percentage points to 15.9 percent in Q4 of 2021 after shrinking in the prior quarter due to its dollar exposure on wheat imports. The robust top-line performance percolated down to the net income level, and the company reported a profit of N10.1 billion in the quarter. The company's administrative expenses more than doubled at100.6 percent quarter on quarter to N10.7 billion, while the selling and distribution expenses were up126.1 percent quarter on quarter to N5.3 billion in the fourth quarter of 2021. The company reported a net profit of N10.1 billion in the final three months of its 2021 operating year as against N5.6 billion in the previous quarter.