Cyber-Security
Forcepoint suggests human-centric approach as solution to $450 million cybersecurity breaches
February 28, 20181.1K views0 comments
Forcepoint, a leading global private cybersecurity company, has called for a human-centric approach to solve cybersecurity breaches by private organisations and governments in Nigeria. He spoke against the backdrop that Nigeria lost $450 million to cybersecurity breaches in 2017.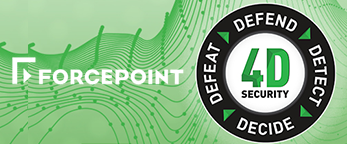 Christo Van Staden, regional manager for Sub Saharan Africa, at the official unveiling of CBC EMEA as its Nigeria partner, said the new cybersecurity approach had become imperative because the cybersecurity world had become more complicated now than it has ever been.
Van Staden affirmed that there had arisen the need for a new paradigm of human-centric cybersecurity, which he said is risk-adaptive and centers on understanding human behaviour, adding that Forcepoint, "helps its clients to increase their security effectiveness", through its designed Human Point System that, "gives clients risk-adaptive security."
At the event, which had in attendance Foluso Falaye, the president/group managing director of CBC, some members of staff and selected clients, Van Staden asserted that data can now be stored and accessed from anywhere, with too many point solutions without unified security policy and an enforcement that is manual, reactive and too late, as Forcepoint has come to the market "with effective visibility, integrated system, alert efficacy and dynamic enforcement."
Speaking on behalf of Gbade Alabi, CBC EMEA's chairman and chief executive officer, Foluso Falaye, the president and group managing director of CBC, expressed confidence that the partnership between Forcepoint and his company would bring about great impact in the cyber security market and also ensure the satisfactions of their customers.