Ewherido
GIT: Which is better, spend N90,000 or lose N2m?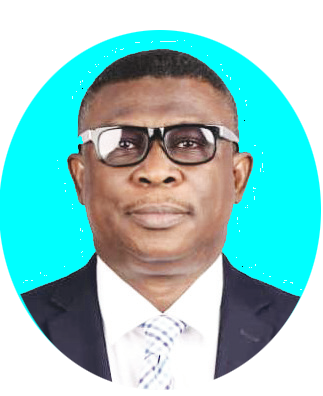 Ewherido, ACIIN, ACIB, is the Managing Director of Titan Insurance Brokers and can be reached on +2348132433631 or titan.insuranceng@gmail.com
May 21, 20181.2K views0 comments
On a daily basis, at least one articulated vehicle carrying goods veers off the road, overturns, falls off the road, catches fire or is involved in one form of road mishap or the other on the Sagamu to Onitsha head bridge road.
These accidents are not peculiar to this road; they are also common on other major and minor trade routes. Many of the owners of these goods suffer losses without recourse to compensation. Many get financially crippled temporarily or permanently by these accidents, only a few get away unscathed or with a bloody nose from the financial loss.
Whatever financial setback they suffer, it is totally avoidable. Being penny wise and pound foolish is not a virtue; that is why anybody moving goods from place to place within Nigeria should have in place a goods-in-transit insurance policy (GIT). A GIT policy covers the goods of the policy holder against fire, theft or accidental damage while the goods are being loaded or unloaded, as well as, while the goods are in transit by road, rail or inland motorways, water, air, or whilst temporarily warehoused within the general course of transit. The above description refers to the all risk cover of GIT. There is a restricted version that only covers losses arising from accident, collision, or overturning of the conveying vehicle.
However, delicate or fragile goods such as glass and explosives are not covered in GIT, unless specifically declared at the commencement of the policy with a commensurate premium charged.
Ordinarily, GIT cover is meant for corporate bodies and individuals who are involved in a regular movement of goods. But corporate bodies and individuals who are involved in a one-off movement of goods or properties can also take a GIT to cover the trip. For instance, you have been transferred from Lagos to Abuja and you need to move your furniture, electronics, and other personal effects to Abuja. If you could do without your property, you will simply buy new ones in Abuja. Now that you have decided to go through the hassles of moving them, why not follow up with a GIT cover for that single trip. It ensures that your intention not to invest in new properties is achieved to the letter; if they get stolen or destroyed on the way, you do not suffer any financial loss because your insurer will indemnify you.
A GIT, in this case, is especially important if the owner of the vehicle or company conveying your goods or property has no GIT in place. Where the company or individual does have a GIT cover, he is legally liable for any loss or damage to your goods or property until they get to you. This of course also excludes glass and explosives unless you declare them and work out the implications of the additional risks associated with glass and explosives before the commencement of the trip.
The rates for GIT might differ from one insurance company to another, but usually, range from 0.45 to 0.55 percent for restricted cover and 0.55 to
1 percent for all risk cover. Underwriting considerations, that is, what will determine how much the insurance company will charge, include:
a. The nature of goods and whether owned or otherwise
b. Whether the applicant is an individual or corporate body
c. The experience of the applicant in haulage business
d. Estimated annual carriage
e. The manner of conveyance of goods
f. Claims history and previous insurance
g. The distance to be covered
h. Details of the vehicles and whether owned or leased
This is where your insurance broker comes handy. If you have a broker, he will advise you on risk improvement tips and negotiate a reasonable premium within the rates spectrum.
Now, let us assume you are moving goods worth N2 million and the rate your broker negotiated for you is 0.45 percent. This comes to N90,000. Which is better, spending N90,000 on premium or risking losing N2 million? The tragedy is that rather than focus on the N2 million they risk losing, much potential insured focus on the N90,000 premium they are going to "dash" insurance company.