Commodities
Palm Oil
Global industry market leader; palm oil traded lower as rival oils take the lead
November 13, 2019647 views0 comments
Kenneth Afor
Palm oil futures on Tuesday took a nosedive after two days of bullish trading in the Malaysian market as rival oils in the global market maintained a positive gain.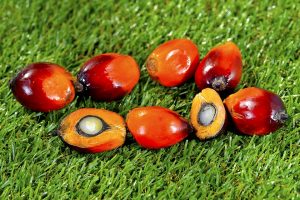 The Malaysian Bursa Derivatives Exchange witnessed a 0.1 percent at 2,625 ringgit ($634,36) in the benchmark of the edible oil.
The drop according to Kuala Lumpur based trader, was led by a technical selling in which the exchange sold out reserves of the oil.
"The drop was perhaps due to technical selling since we are unable to hit a new high today and yesterday was overbought," the trader said.
Palm oil delivery rose to closely a two-year high in previous trading session at 2,657 ringgit per tonne on the announcement at the Malaysian Palm Oil Board (MPOB) that stockpiles and production of the oil in October 2019 has dropped unexpectedly below its projections.
According to market data, it shows that stockpiles which stood at 2.3 million tonnes at the end of October, fell at 4.1 percent in September, while output plummeted by 2.5 percent at 1.8 million tonnes in September.
In comparison, according to a newswire, it predicted about a 2 percent rise in the country's oil output in October 2019 to 1.88 million tonnes.
However, price losses of the edible oil are affected by a rise in prices from rival oils such as soy oil and others as they struggle for dominance in the industry's global market.
Elsewhere, the U.S. soy oil futures on the Chicago Board of Trade (CBT) maintained a bullish trend at 0.4 percent.
According to data available to business a.m., it shows that palm oil crude may fall back into the range between 2,543 – 2,573 ringgit per tonne as it braces for strong resistance at 2,666 ringgit per tonne.