Analyst Insight
'Glocal,' evidence-based trade policies for Nigeria in decade of 2020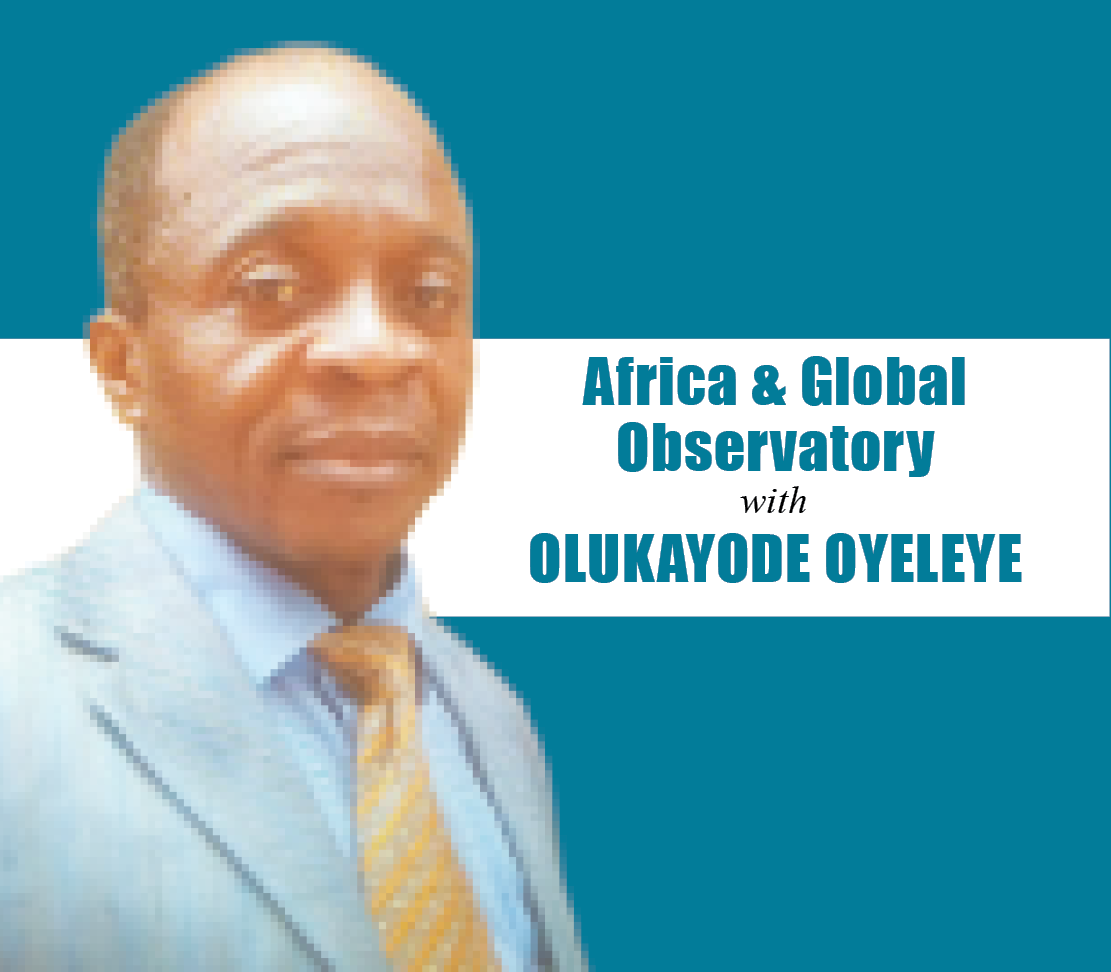 Dr. Oyeleye, a consultant, journalist and policy analyst, can be reached via:
oyeson2@yahoo.co.uk
Twitter: @OlukayodeOyele1
January 6, 2020927 views0 comments
NIGERIA has come of age. Turning 60 years post-independence, with 20 years of unbroken democratic rule, the country has come a long way. Rising from a population of 45 million in 1960 to a putative figure of 200 million in 2020, Nigeria is entering a phase in history in which its position in the global supply chain must shift from mono-cultural commodity dependence to diversification in export. It entering a phase in which it must be more outward-looking than before. Policies that drive the economy must therefore take into cognisance the events shaping the global economy, with deep thoughts on how Nigeria will fit in.
Various grandiose, ambitious and lofty vision statements have been made in the past without commensurate achievements. These included, but not limited to the Vision 2010, a flagship policy thrust of the late General Sani Abacha's regime through which he attempted to change the narrative of Nigeria's socio-economic woes. The successor Vision 20:2020 was so enigmatic and exciting on paper too. Briefly summed up, it says, "By 2020 Nigeria will be one of the 20 largest economies in the world, able to consolidate its leadership role in Africa and establish itself as a significant player in the global economic and political arena." 
The year 2020 is here. Yet Nigeria has realised very little of this potential. With various policy gaps, disconnects and somersaults within and between governments, previous efforts at planning and visioning were not sustained, thus undermining the country's development for most of the past 60 years. As the Vision 2020 which was launched in 2009 expires this year, failing to make Nigeria one of the 20 strongest economies in the world by 2020, there are talks that the present government, in recent times, was already considering the introduction of another long-term development plan to guide its programmes and activities. Before the government takes a plunge, it is important to review certain policy landmarks and landmines that characterised earlier versions of visions and ambitions to provide useful insights for decisions on how to go forward.
Global trends have shown the pre-eminence of international trade in national economic development, a fact that Nigerian government must reckon with in principle and practice. Prosperous countries play big in international trades and Nigeria cannot afford to continue to be behind in this. In reality, however, Nigeria has fallen far short of meeting the expectations raised internally, let alone those internationally proclaimed. The African Growth and Opportunity Act (AGOA) is a United States Trade Act, enacted on 18 May 2000 as Public Law 106 of the 200th Congress to enhance market access to the US for qualifying Sub-Saharan African (SSA) countries, Nigeria inclusive. AGOA will be 20 years this year. But for its 2015 review, renewal and extension to 2025, it would have expired without Nigeria taking an advantage of it as it did not perform well over the past nearly 20 years. To qualify and remain eligible for AGOA, a beneficiary country is expected to improve its rule of law, human rights, and respect for core labour standards. These are a part of requirements for good governance that must form the core of Nigerian government in the decade of 2020.
Nigeria needs to leverage upon and learn from international bodies and align national policies, goal or aspirations with the global goals. The United Nations Millennium Development Goals (MDG) were eight goals, set in September 2000, which all 191 UN member states agreed to try to achieve by the year 2015. The goals involved commitment by world leaders to combat poverty, hunger, disease, illiteracy, environmental degradation, and discrimination against women. Although Nigeria reportedly made notable progress in the fight against hunger, reducing hunger by 66 per cent in 2012 (three years in advance) thus earning international recognition in 2013 from the Food and Agricultural Organisation (FAO), it generally missed meeting the targets of most of the indicators. The Sustainable Development Goals (SDGs), also known as the Global Goals, adopted by all United Nations Member States in 2015 as a continuation of the MDGs by another 15 years, was a universal call to action to end poverty, protect the planet and ensure that all people enjoy peace and prosperity by 2030. These goals are all relevant to local policies of Nigerian government as action in one area will affect outcomes in others.
Brexit, an abbreviation for 'British exit,' the UK's decision, in a June 23, 2016 referendum, to leave the EU, is a political development that will affect Nigeria's export opportunity, for good or for bad. The recent election victory of the Conservative Party in the UK, led by pro-Brexit Prime Minister, Boris Johnson, has made Brexit more imminent. This calls for a national strategy by Nigeria to benefit, using market and global supply chain mechanisms, working on relevant policies.  The World Bank's observation that the resurgence of protectionism, as suggested by Brexit and the US-China trade war, could result in lower demand for Nigeria's exports, and reduced Foreign Direct Investment, should be a cause for concerns for policy actors. In the recently published Nigeria Economic Update, the World Bank disclosed that Brexit and the trade war posed 'external risks' to the Nigerian economy, expressing worries that "limited buffers and oil dependence leave Nigeria vulnerable to shocks."
The African Continental Free Trade Area (AfCFTA) agreement to which Nigeria recently signed up is a new development to brace for. It is an ambitious attempt to create a single large market in Africa. The problems Nigeria would need to guard against are many, including the tendency for AfCFTA to become a platform for free transfer of goods which may lead to dumping of sub-standard goods. For its large market size, Nigeria stands to bear the greatest brunt in this case. Although, the abuse of the Ecowas Trade Liberalisation Scheme (ETLS) in West Africa has negatively affected Nigeria, prompting the Nigerian government to take radical decisions in recent times, such a kneejerk reaction, in form of sudden closure of Nigeria-Benin border, is not enough to correct the accompanying complications. On a continental scale therefore, Nigeria needs to look at the various ramifications to its involvement in AfCFTA and how to take the most advantage of it. It is time Nigeria began to hone its trade-enhancing policies as one of the ways of boosting national economy. This should be a top priority of the federal government in the decade ahead. Nigerian government should be 'glocal' in policy formulation and implementation as a way to reposition its economy.