By Zainab Iwayemi
Reveals plans to move beyond beer
Heineken sold more non-alcoholic drinks, driven by Heineken 0.0 and Maltina in Nigeria
It is not yet clear how many of its jobs in Nigeria will be affected, but Dutch global beverage company, Heineken, says following the damages done by the coronavirus pandemic, in its effort to restructure, it will cut 8,000 jobs and try to move beyond beer to focus on producing non-alcoholic drinks.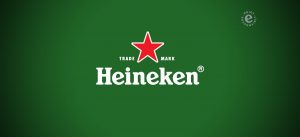 The new focus comes in the wake of finding out that the company sold more non-alcoholic drinks, driven by Heineken 0.0 and Maltina in Nigeria.
The company, which also brews Moreti and Amstel, said it will slash almost 10 per cent of its global workforce and seek savings of $2.4 billion over two years as part of an overhaul designed to improve efficiency
The restructuring expected to cost about $509 million will reduce head office staff costs by 20 per cent with regional offices and local operations also impacted
In 2020, Heineken reported a net loss of $247.6 million compared with a profit of $2.7 billion the previous year. This means that revenue tumbled by 16.7 per cent to $28.9 billion as a result of closures of restaurants and bars in key markets, as well as other restrictions on social gatherings and alcohol sales.
Dolf Van Den Brink, chief executive officer, said, "The impact of the pandemic on our business was amplified by our on-trade (pubs, bars and restaurants) and geographic exposure".
In December, Many countries operating in Europe re-imposed lockdowns and tightened restrictions causing the group to estimates that at the end of January, less than 30% of bars and restaurants in the region, which is its biggest market was in operation as a result, it said it has written off $231.6 million relating to various individual UK pub
Meanwhile, online sales of its home-draught systems grew in the mid-double-digits, with more alcohol consumption taking place at home as Heineken's direct-to-consumer platforms saw tripled orders last year.
Heineken sold more non-alcoholic drinks, driven by Heineken 0.0 and Maltina in Nigeria causing beer volume to slip by 8.1 per cent in 2020. The company disclosed that the segment has much potential for growth and that it plans to invest more in non-alcoholic beer by making it available everywhere.
In addition, the group has disclosed that it is pushing into hard seltzer, a flavoured sparkling water containing alcohol.
Van Den Brink said, "Heineken's strategic review would leverage existing strengths and new opportunities to chart our next chapter of growth."
"We aspire to deliver superior and profitable growth in a fast changing world," he added.