Ewherido
Householder insurance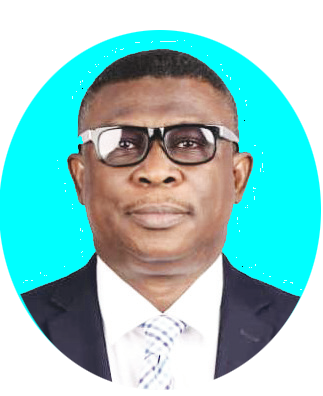 Ewherido, ACIIN, ACIB, is the Managing Director of Titan Insurance Brokers and can be reached on +2348132433631 or titan.insuranceng@gmail.com
July 9, 20181.3K views0 comments
The rains are here, so are the storms, floods, etc. Even fire, which you do not expect to be rampart during rainy season, has occurred with the regularity of dry season in the past few weeks. This is a wakeup call for families to take up a Householder Insurance Policy. A Householder Insurance Policy is an omnibus or combined policy. It covers the policy holder's building, fixtures and fittings, contents, jewellery and other valuables, as well as third party liabilities that may devolve to the policy holder whilst such third parties are in the insured premises. The policy also covers personal accidents and provides for an alternative accommodation if the building becomes uninhabitable as a result of the occurrence of risk insured against, subject to the limit of the policy.
The insurance may cover the building only, contents only or both, depending on the needs of the insured. For instance, if a tenant is not legally liable for damage to the building, a content-only householder policy will suffice. Also if a house owner is not legally liable for the contents of his tenant, he will concentrate only on securing his building. The insured's legal liabilities and insurable interest determine the scope of his householder policy.
The risks insured against include fire, special perils, burglary, third party liabilities and personal accident.
FIRE: the fire component of the policy covers fire(whether resulting from explosion or otherwise), lightening and explosion of boilers used for domestic purposes, for instance, boilers used for lighting and heating the building, as long as the building does not form part of a gas work. Due to our hot weather, we do not heat buildings here, so this might not make sense to an average Nigerian, who has not travelled abroad during winter. The policy does not cover every fire and a potential policy holder should consult his Registered Insurance Broker for details of fires covered.
SPECIAL PERILS: the special perils insured against include storm, flood, burst pipes and overflowing water tanks, impact by vehicles and other movable objects, malicious damage, earthquake, bush fire, damage from aircraft or objects falling thereof, cyclone, tornadoes, riot and strike
BURGLARY: The burglary section of the policy covers loss, damage or destruction of the building/ contents due to burglary, accompanied by actual forcible and violent breaking into and/or exit from the insured premises.
PERSONAL ACCIDENT: This covers the insured and members of his household against accidental injury resulting in death, permanent disability or temporary total disablement.
PUBLIC LIABILITY: This protects the insured against third party legal liabilities whilst in the building. It covers death and bodily injuries to third parties and damage to properties of third parties.
ALL RISK: Some insurance companies provide an all risk cover for valuable items like jewellery and expensive wristwatches. The implication is that these named items are covered even when they are outside the premises.
Insurance companies have variants of the householder policy. This is one policy that can easily be specifically tailored to the specific needs of a policy holder. A Householder Insurance Policy does have a lot of benefits. Like all insurance policies, it also has exceptions. There are exceptions which are best covered by other insurance policies. There are exceptions where a reasonable policy holder should take action to avoid a loss or damage. For example, if a policy holder leaves personal property in the open and it is destroyed by rain and other weather conditions, the loss is not covered. Wilful and deliberate acts by the insured are also excluded. Any act against public policy is also excluded.
The premium rate is usually determined by many considerations. Location is important. A flood-prone area will attract a higher premium. Another factor is the scope of cover. A householder with an all risk component for named items will attract additional premium. Some insurance companies charge additional premium for larceny (the unlawful taking away of another's property with no intent to return it. Unlike burglary, there is no forcible entry and/or exit).
A householder is an insurance policy I recommend to every homeowner or tenant, but I strongly advise anybody who wants to take this policy to go through a Registered Insurance Broker, who will take his needs into consideration, explain the various segments of the policy to him and help him secure a great deal.