Markets
How local investors drove September equities momentum with N118bn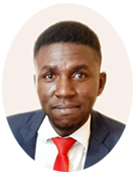 A graduate of Economics and Statistics from the University of Benin. An experienced researcher and business writer in the print and digital media industry, having worked as a Research Analyst at Nairametrics, Voidant Broadcasting Ltd, Entrepreneurs.ng, and currently a Market and Finance Writer at Business a.m. For stories, press releases, exclusive events, call +2347052803696 or send a mail to abuedec@gmail.com.
November 8, 2021199 views0 comments
Dollar scarcity weakens foreign investors' sentiments
The trading pattern on the Nigerian bourse in Lagos appears to have been modified as local investors in the market continue to drive momentum in equities trading. A report by the Nigerian Exchange Group shows that total portfolio transactions on the bourse rose 32.13 percent month on month to N118.15 billion or $285.8 million in September 2021, from N89.42 billion or $217.5 million it printed in August 2021.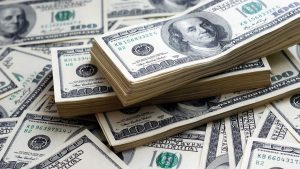 Out of the total transactions carried out, domestic transactions during the month rose 46.4 percent to N93.80 billion, from N64.06 billion in the prior month. But total foreign transactions declined 3.9 percent to N24.35 billion in September, from N25.36 billion printed in August resulting from sustained sell-offs, the report shows.
In the midst of dollar scarcity in Nigeria due to foreign investors' weak sentiment on the Nigerian financial markets, local investors have deepened their footprint as equity market transactions improved strongly in September 2021, while foreign portfolio investors exit amidst the enigma of dollar repatriation.
Given the positive close of the Nigerian equities market All-share Index (ASI) by 2.55 percent in September with a corresponding value of the index at 40,221.17 points for the first time since it opened the trading year at 40,270.72 index points, market capitalisation printed at N20.955 trillion from the N21.056 trillion it recorded at the start of the year, amidst absence of potential catalysts to trigger positive sentiment in the market.
Regardless, banking institutions, in September, began the churning of their half-year numbers as approved and audited. The results seen had begun on a dry note with the large-cap banking names releasing second-rate numbers and shocking negative sentiments. In opposition, positive numbers from mid-cap and small-cap banking names coupled with higher dividend yield announcement (relative to large-cap counterparts) buoyed a bullish recovery in sentiments through the month and was supported by buying activities among asset and pension-fund managers with portfolio rebalancing.
As polled by the NGX for the reported month, the trading figures from market operators on their domestic and foreign portfolio investment flows and performance revealed that total transactions decreased by 12.46 percent, while the total value of transactions executed by domestic investors outperformed transactions executed by foreign investors by 58 percent in the month of September 2021.
Also, the NGX report shows that institutional investors outperformed retail investors by 32 percent. A comparison of domestic transactions in the current and prior month (August 2021) revealed that retail transactions decreased by 0.41 percent from N31.89 billion in August 2021 to N31.76 billion in September 2021. However, the institutional composition of the domestic market increased by 92.85 percent from N32.17 billion in August 2021 to N62.04 billion in September 2021.
Some market analysts who spoke to Business A.M. Intelligence, opined that the jump in total transaction value was primarily driven by domestic institutional investors as they moved to take part in the interim dividends declared by some companies, especially the tier-1 banks which declared half-year dividends; while retail investors, in their suspicion, wanted the financial results of companies released before they take further action, hence exiting the local equities market as a result of the net recorded outflows for the month under review.
Moreover, as we drive farther in the final months of 2021, market investors and analysts are expecting that local investors who have continued to dominate the stock market will take positions ahead of the full year earnings by next year. On the other hand, in the absence of potential catalysts to trigger positive sentiment in the market, analysts have posited that they expect to see performance of the stock market lag through till the close of the year.
However, highlighting the market performance in the last decade, it was reported that domestic transactions decreased by 59.54 percent from N3.56 trillion in 2007 to N1.43 trillion in 2020, whilst foreign transactions increased by 18.45 percent from N616 billion to N729 billion over the same period.
Consequently, the domestic transactions, as analysed, made up about 74 percent of the total transactions carried out in 2020, whilst foreign transactions accounted for about 26 percent of the total transactions in the same period. The transaction data for 2021 shows that total foreign transactions are N287.20 billion, whilst total domestic transactions are N1.04 trillion.