SME
ICT awareness, growing need for business presentations are driving up demand for laptops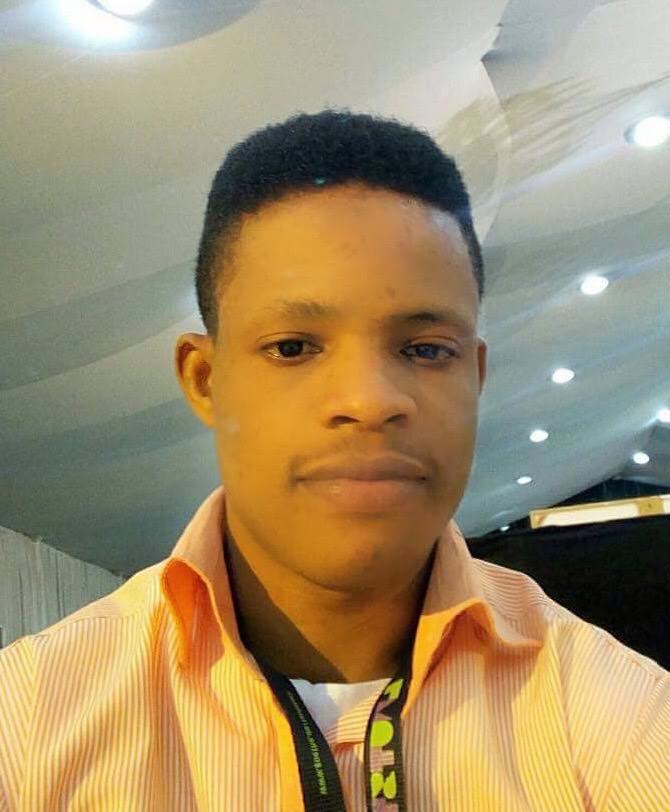 Justice Godfrey Okamgba is  Businessamlive Reporter.
You can contact him on justice.okamgba@businessamlive.com with stories and commentary.
August 6, 2018771 views0 comments
Stanley Uzoechina, business development director at Large Michaels Limited, a one-stop-shop for information technology (IT) accessories and a distribution partner for major OEMs such as HP, Lenovo, Intel etc. spoke to Justice Godfrey Okamgba on issues within the laptop market and original equipment manufacturers (OEMs).
What's Large Michaels all about?
Large Michaels is a distributor in the sense that it doesn't manufacture technology products but we distribute to other re-sellers. We deal on ICT hardware and software products, while providing IT business solutions to clients. However, Large Michaels primarily positions itself in the laptop space and strives to be the number one destination for Nigerians. We ensure that our consumers get the best possible quality product at the best price.
So, does Large Michaels operate in the same space with the likes of Zinox Technologies and Omateck, or is there any difference?
There is a fundamental difference between Large Michaels and the likes of Zinox Technologies and Omateck. They are OEMs; they manufacture and have their brands, while Large Michaels don't have its own brand, but can sell for them or become their distributor.
Our concern is to put the best at the disposal of Nigerians, which is not what I understand them to be doing, they manufacture their brand and we can be their dis- tributor. We sell for HP, Lenovo, Dell, Asus, but Zinox are coming to talk to us concerning being their distributor. We are the go-to place for the OEMs. For instance, in 2017, Large Michaels was the best HP commercial partner of the year and still running; the 2018 best commercial partner has not been declared.
Who are your major strategic partners and what's the nature of the partnership?
Strategically, I would say that Large Michaels work with most of the key distributors for the OEMs. We also work directly with the OEMs. Our re-sellers too are not left out; we also have partnerships with them.
It's an interesting ecosystem that resolves round product availability and pricing and these factors play very efficiently in the space.
How long has Large Michaels been in operation in Nigeria?
Large Michaels has been in operation for over 10 years. We have presence in Lagos – Victoria Island, Computer Village, and Allen, Ikeja and other areas. We are looking at extending the footprint to other regions in Nigeria and for that reason Large Michaels is beginning to do what it doesn't do before. For instance, we have
started to put the Large Michaels brand out. Before now, customers only knew only about our services and never realized that some of the laptops they buy from the re- sellers are from Large Michaels.
Our strategy has been to drive loyalty through integrity, in terms of product quality, pricing and after sales service that we provide for our customers. For instance, the recent national raffle draw conducted at our corporate head office was an unusual raffle. We gave everybody that was present the liberty to talk while ensuring transparency in the process. Other raffle draws that I know of are usually scripted while ours was purely unscripted. This is just to emphasize our principle of integrity.
How competitive is your pricing?
Large Michaels' prices are very competitive because we mostly sell to the re-sellers and a few end users. Our customer base is huge and about 80 percent of them are re-sellers. If that is the case, then we have to position our pricing in such a way that it becomes very competitive and that is what we have been doing.
It is also important to know that in business, the volume of sales is usually driven by pricing and quality. Re-sellers wouldn't want to buy fake products or buy at a price that wouldn't favor them. So, our prices speak for itself.
As a large player in the laptop space in Nigeria, is the proliferation of smartphones affecting the sale of laptops?
At the beginning people thought that the introduction of smartphone was going to affect the sale of laptop. But it's becoming obvious that smartphones have a different role in the lives of people. Smartphones are mainly for instant connectivity. However, when you are talking about the real work, i.e. doing a more detailed work like writing, presentations, figures, business plans, or excel, you definitely need a laptop to do that. Laptops have their place in the market and they are getting better and better.
What is the market outlook especially in the laptop space where you are dominant?
The PC market in Nigeria is still growing; businesses are relying more on technology for several operations, while schools are be- ginning to teach ICT as a core subject. In all, the ICT consciousness is beginning to mature. All these factors and others contribute to shape the demand for PC. We are not there yet, but the growth potential is immense. So, we see a lot of things unfolding in the future. I am sure that Large Michaels has a reasonable market share in the laptop space. At least to have won the HP best commercial partner of the year tells a lot. You don't win that by sitting down and folding arms.
Is there any form of regulation to ensure quality control to curb the influx of fake products in the market?
To meet the requisite quality, every product we sell must be certified by the Standard Organization of Nigeria (SON). We don't sell what is not certified. We also buy directly from the OEMs, the original manufacturers, which is also a form of quality control. Large Michaels don't just buy from anybody; we operate on the principle of integrity. The entire products that we have in all our branches are SON certified.
What is the current update on your plans to extend footprint to other cities outside Lagos?
Plans are in the top gear. You must agree with me that the economy in general has been a bit sluggish. And this is affecting businesses, that don't mean we haven't done anything. The plans aren't going at the speed we wanted. We are almost done with setting up the Abuja outlet while also looking at increasing our footprint in Lagos.
Our corporate head office was just launched in April and of course, it is imperative to gather the necessary momentum before doing what we need to do beyond Lagos. However, our intention to setting up offices outside Lagos is driven by demand and strategy. We have customers who come from outside Lagos to buy from us. So, this is go- ing to make life a lot easier for them by replicating what we are doing here over there. Having our office near them will decrease their cost and improve logistics.