Nigeria Frontier Markets
Imo Hoteliers Association upbeat on ending multiple taxation in the state
April 24, 2019604 views0 comments
By Dikachi Franklin, in Owerri
Members of the Imo State Hoteliers' Association of Nigeria will heave a sigh of relief, as there are now sign of working together with the government  to end the era of multiple taxation system. The described multiple taxation   in operation in the state which they see as a rip -off to the association by the agents of the state  government will soon end.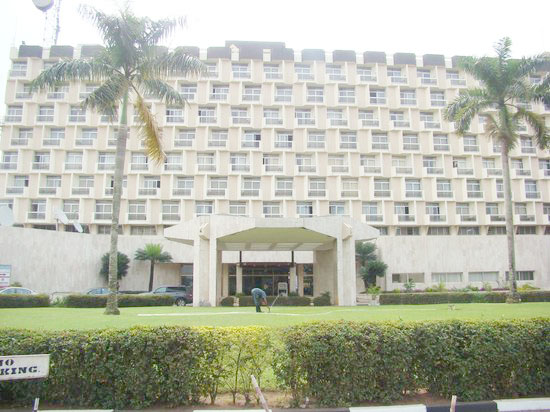 All nooks and crannies of the state are dotted with world class hotels, especially in the New Owerri axis of the state capital, and as a result there is an influx of people to Owerri, most of who come from other states in the South east and South south geopolitical zones.
By virtue of the numerical strength of the hotels in the state, the hotels and hospitality sector is the largest employer of labour in Imo State, outside of the government cycle.
And the concerted efforts of this sector to create employment, most especially for the unemployed teeming youths  who are roaming the  streets in Owerri, have  been yielding fruit, resulting in the reduction of  kidnap cases, armed robbery and other social vices in the state.
But  members of the association are worried that, multiple taxation system coupled with intimidation by Imo State tax agents, are not only  a threat to them but to the sector as it deprecates their profit and  weakens their ability to expand and employ more youths in the state.
But now a reprieve has come with the election and inauguration of the executives of the Imo State Hoteliers Association of Nigeria led by Chima Chukwunyere, at the Benchmark  Hotels Limited, Owerri.
In  an interview immediately after the inauguration, Chima Chukwunyere said the era of multiple taxation system, which has been seriously eroding the profits made by  the hotels entrepreneurs are over and appealed to the members to cooperate and show a good working relationship with his executive.
He disclosed that the election was the first in the past two decades, assuring that the executive would take the association to a reasonable enviable heights and ensure the association is recognized by the incoming government in the state.
"We will try to work in harmony with the incoming administration in order to revamp the ailing state economy, the hotels sector is the largest employer of labour outside government and the incoming government would not like to toy with the association.
"And the time multiple taxation is over the executive will sit with the incoming government and decide what members of the association would pay", Chukwunyere said in an exclusive interview with business a.m.