Energy
Oil and Gas
India crude imports from Nigeria, others hit 874,000bpd Bukola Odufade is Businessamlive Reporter.
You can contact her on bukola.odufade@businessamlive.com with stories and commentary.
November 15, 2018727 views0 comments
India's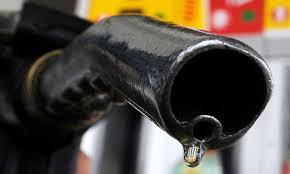 imports from Nigeria and other African countries jumped in October to 874,000 barrels per day, their highest level in three years.
India's increased oil imports from Africa came as the Brent crude prices over Dubai swaps made Brent-linked African grades more attractive for buyers in Asia.  Indian refiners also rushed to secure more African barrels amid uncertainties over the U.S. waivers for Iran's oil.
Reuters reports that India's imports of African oil more than doubled last month, quoting data obtained from industry sources. India's total crude oil imports increased by 14.1 percent on the year to 4.7 million bpd last month, according to the data.
Crude oil imports in India usually start to increase again in October as industrial activity accelerates following four months of monsoon rains and as festival season drives fuel demand higher.
This October, Africa's oil was a more popular choice than in previous months and compared to a year ago because Indian refiners were not sure if they would get U.S. waivers for Iranian oil imports. Eventually these waivers were secured.
The share of African oil in Indian crude oil imports nearly doubled last month from October 2017. The share of Middle Eastern oil, which is priced off Dubai and Oman benchmarks, in India's imports was around 57 percent in October 2018, down from 69 percent in October 2017, according to the data from Reuters' industry sources.