Ewherido
Insurance: The lifeline of SMEs (1)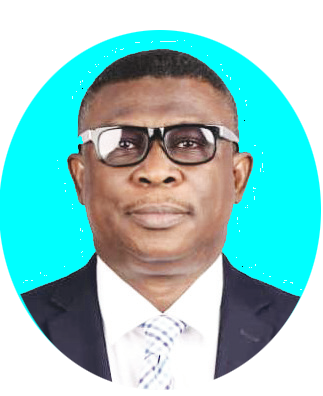 Ewherido, ACIIN, ACIB, is the Managing Director of Titan Insurance Brokers and can be reached on +2348132433631 or titan.insuranceng@gmail.com
April 13, 2020695 views0 comments
We all probably know what insurance is, but I will still put up some working definitions here so that we can all be on the same page. For our presentation today, let us look at insurance as a risk transfer mechanism where one party (policyholder or insured), after paying a specified amount (premium), transfers his liability to another (insurance company) with a promise that should a specified event or incident occur leading to a loss or losses, the company will restore the insured to the financial position he was immediately before specified events occurred.
People often ask me that if "I insure and nothing happens, what happens to my money (premium)." To pre-empt such a question from you, I will give you another definition of insurance. Insurance is a financial pool put together by an insurance company from where contributors (policyholders), who suffer losses, are paid (indemnified) subject to the terms of the contract of insurance they entered into with the insurance company.
Our topic today is INSURANCE: THE LIFELINE OF SMEs. For clarity, SMEs means small and medium-scale enterprises. To say SMEs have their backs on the wall might sound scary, but SMEs do have a lot of challenges: They include attracting and retaining clients, relying on one or two major clients for a substantial part of their income, attracting and retaining skilled manpower, cash flow challenges, inadequate working capital, overdependence on founders, too many overheads, staying current in an ever changing and expensive world of information technology, crushing overhead costs and absence of insurance protection, among others.
In a country like Nigeria with a high cost of borrowing funds, many SMEs start with the savings of the founders and/or the benevolence of friends and family members. Now, what happens if your equipment or other assets or office building you have invested the money in are destroyed? Many SMEs certainly do not have the resources to start all over again. Meanwhile, the owners put their money into the business. It is also tough going back to the same friends and family members, who supported you earlier. Some will simply tell you to go and look for a job so that you can save some money to start off again. But you need not find yourself in this mess if you take the appropriate insurance policy or policies.
FIRE AND SPECIAL PERILS POLICY: The first of such insurance policies is the fire and special perils policy. It is a basic insurance policy every SME must have to increase its chances of survival. A fire and special perils insurance typically covers your business against damage and losses resulting from fire, lightning, explosion, storm, flood and landslides, impact damage by vehicles / animals / aircraft; riots and strikes, and bursting of pipes/water tanks, sprinkler leakage. Just before the lockdown, Nigeria had witnessed over 50 fire incidents in 2020 and more than half of these fires occurred in markets and business premises. This policy is a must for all SMEs. Also when the rains come, they will wreck damage on some SMEs. This insurance will protect your business against loss or damage as a result of rain, flood and storm.
BUSINESS INTERRUPTION INSURANCE: We are all currently at home because of the stay at home order. Meanwhile our businesses are incurring financial losses and costs. These are the kind of losses our businesses also incur after a fire incident, storm or any other incident insured against that disrupts our businesses. While the material damage policy (fire and special perils) will pay for the damage or losses to physical assets, it does not take care of consequential losses such as loss of profit. There is an underlying policy called business interruption insurance which takes care of consequential losses. Business interruption insurance, also known as consequential loss insurance, because it is consequent upon a material damage, replaces business income lost as a result of specified events, man-made or natural, which disrupt business operations. Ideally, a business interruption insurance covers one, profits that would have been earned had business operations not been disrupted. Two, business interruption insurance also covers operating costs and other costs still being incurred by the business based on previous statements of costs. Three, it also covers employee wages. The insured might have some vital staff he does not to lose while the business is closed. Consequently, he continues to pay their wages. Four, during the closure, the insured might lose some key staff. The policy provides for training of new staff. In addition, if the old staff are not familiar with the new machines which are used to replace the damaged ones, the policy also covers the cost of training the staff. Business interruption insurance can also cover the cost of relocating to a temporary location while the damaged premises is being renovated. The question is how many of you can survive and get back to business if your business is interrupted for three to six months?
BURGLARY INSURANCE: This is usually combined with Fire and special perils insurance. Burglary insurance covers the contents of your business against loss or damage caused by theft accompanied by forcible and violent entry into or exit from the premises. Please note that there must forcible entry and/or exit for the insurance company to be liable. Money or money-related items like cheques or rare books or works of art are excluded unless they are listed and specially insured under the burglary policy. You can also take a money insurance to cover the money-related risks.
FIDELITY GUARANTEE: Fidelity guarantee insurance is ideal for an SME which deals in a sector where employees regularly come in contact with or handle cash, for instance, a petrol station. An SME can also just take the policy for its sales or accounting staff only if their act of dishonesty can cripple the business. Fidelity Guarantee Insurance is designed to provide cover for the policyholder  against any financial loss sustained as a result of fraud, dishonest acts, theft and forgery, among others, committed by the employees in the course of their occupation or duties. Let us quickly add here that Fidelity Guarantee Insurance does not guarantee the fidelity or honesty of the employees; it only states that if the policy holder loses money as result of the infidelity of his employees as specified in the policy, he will be indemnified in line with the provisions of the policy.
PROFESSIONAL INDEMNITY: Professionals such as lawyers, doctors, accountants, insurance brokers, etc., are either required by law or advised to take professional indemnity cover. The policy indemnifies the insured against all legal liabilities in respect of acts of negligence, error or omission, committed in the conduct of the insured's profession during the period of insurance.
AGRIC INSURANCE: If you play in the agric sector, agric insurance is a must for you with the volatile nature of the business. A bird flu influenza can kill all the birds in your poultry and where do you start from? There are poultry, fish farm, livestock and other forms of farm insurance to take care of all players in the agric sector.
MOTOR INSURANCE: If you are in transportation business or your business involves putting vehicles on the road, you need more than the compulsory Motor (Third Party) Insurance. What you need is comprehensive insurance. Third party insurance covers you for your legal liability to third parties for bodily injuries, property damage and death; while comprehensive insurance will, in addition, take care of theft of your vehicle and own damage to your vehicle.
GOODS-IN-TRANSIT: If you are into haulage, you definitely need goods-in-transit insurance. If you travel interstate in Nigeria, it is amazing the number of accidents involving lorries and articulated vehicles, which invariably spill their contents. Goods-in-transit policy (GIT) covers the goods of the insured against fire, theft or accidental damage while the goods are being loaded or unloaded, as well as, while the goods are in transit or whilst temporarily housed within the general course of transit. There are two types of cover: restricted cover and all-risk cover.