Frontpage
WORLD BUSINESS & ECONOMY
Investors, at IATF, see opportunity in Africa's natural wealth through AfCFTA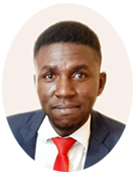 A graduate of Economics and Statistics from the University of Benin. An experienced researcher and business writer in the print and digital media industry, having worked as a Research Analyst at Nairametrics, Voidant Broadcasting Ltd, Entrepreneurs.ng, and currently a Market and Finance Writer at Business a.m. For stories, press releases, exclusive events, call +2347052803696 or send a mail to abuedec@gmail.com.
November 23, 2021291 views0 comments
The recently concluded Intra-African Trade Fair (IATF) 2021, organised by the African Export-Import Bank alongside the African Union, focused on investments and investment opportunities with the African investment landscape in view. It especially looked at opportunities across four strategic sectors: Agriculture, Logistics, Technology and Tourism. Also, the event organisers saw several deals worth $36 billion signed during the event.
The event, which had over 10,000 registered participants, also featured seven heads of government from Malawi, Nigeria, Rwanda, South Africa, Zambia, Zanzibar and Zimbabwe who put the spotlight, through various debates and discussions, on how the African Continental Trade Agreement will unlock Africa's economic potential, enabling greater cross-border trading and developing industrial capacity, which will take advantage of the continent's natural wealth.
Benedict Oramah, president of Afreximbank, during one of the panel discussions, noted that: "The IATF is not an end in itself but rather is a means to an end. And the end game is the Africa we want; an integrated Africa that trades with itself, that uses trade to restore the dignity of Africans, and for trade to become an instrument of development and that helps Africa gain respect internationally. So that others do not see Africa as a basket case but rather as a bread basket."
Also, Acha Leke, senior partner and chairman, McKinsey & Company, Africa, spoke of the general optimism investors feel about Africa; and while also highlighting that the impact of the COVID-19 pandemic and recovery was a common theme across the Investment Forum, said: "The good news is that we didn't lose 150 million jobs [in Africa in the pandemic], we did lose about 30 million. So generally, we were not as affected as we feared by the crisis, which makes it more exciting on one hand for investors to come and continue to invest in these markets."
However, Leke did point out that Africa's economic performance over the past few years, even before the Covid-19 hit, had been on a downward trajectory, something governments and investors will have to work hard together to reverse.
Elsewhere at the event, panellists spoke about the innovation taking place in technology in Africa and noted that one path towards transformation is leveraging technology.
Commenting on the idea, Fabian Whate, head of South African-based tech investment company, Naspers Foundry, said, "Over the last two years we have seen a significant acceleration in digital adoption and that's been driven primarily by the pandemic," while pointing out that at least 60 percent of venture capital (VC) investment in Africa is into the fintech sector.
This view was  also echoed by Bogolo Joy Kenewendo, former minister of trade, Botswana, who said: "Covid has certainly challenged us, many governments were challenged to start delivering services to people and they were forced to start talking about digitalisation."