Commodities
Zinc
Investors witnessed a bearish trend on building metal; zinc after selling below $2,450 per tonne
November 13, 2019582 views0 comments
Kenneth Afor
Investors on the London Metal Exchange (LME) on Wednesday witnessed the three-month zinc price contract fall below its support levels despite the weak trading results on the exchange platform while tin futures continued its bearish mood at $16,000 per tonne.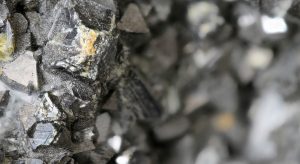 Zinc price at the trading session was sold at $2,442 per tonne after the metal surged $2,500 on Tuesday however, it later settled at $2,472, also, over 2,000 deals were made at the early hours of trading in
Despite its upward level, investors are still reluctant to take a stand on the metal after witnessing a three-month high return since mid-September, 2019, the high return was around $45.50 per tonne.
Market analyst, Andy Farida, said that investors should prepare for more short term downside of the building metal by this; it will help it regain the needed technical support witnessed during the course of the daily trading surge.
"The technical consolidation in the LME zinc complex will persist in the very short term and based on its technical configuration, the indicators that we follow suggest that there is still room to the downside before the metal can find decent technical support, namely the rising 50-day moving average," said Farida.
Meanwhile, zinc's market competitor, tin also traded weaker at the exchange on Wednesday at $16,160 per tonne by 1 percent from Tuesday's $16,340.
This downward trend was caused by a fresh injection of some 120 tonnes into the LME-registered warehouses in Busan, South Korea thereby resulting a mid-morning trading period in which investors saw the metal depreciated, selling at $16,020 with just 145 deals recorded.
However, the metal's benchmark price continues to surge on the cash/three-month trading at $11 per tonne contango.