By Charles Abuede
Market rallies first time since August 2018
For the first time since August 2018, the Johannesburg Stock Exchange (JSE), South Africa's main equities index, rallied past the 60,000 index point level, benefiting from positive sentiment toward riskier assets as investors give consideration to hearsays that Washington lawmakers are edging closer to a U.S. stimulus deal.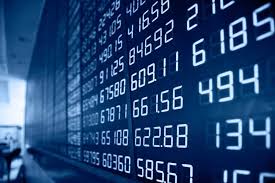 The benchmark FTSE/JSE Africa's All-Share Index saw a 1.5 per cent uptick to 60,353 in the early trading hours of Thursday in Johannesburg, with the miners, banks and retailers among the prominent advancers.
Resuming trading activities on Thursday, after the South African markets were shut Wednesday for a public holiday, an index of mining stocks was two per cent higher, while expanded giants, BHP Group Plc, appreciated two per cent, and Anglo American Plc, rising 2.5 per cent to lead the gains.
Similarly, banking stocks climbed 1.7 per cent, with FirstRand gaining 2.5 per cent, Absa Group (3.9%) and Standard Bank Group advancing 1.8 per cent as the rand strengthened for a fourth day to a 10-month high against the dollar.
Bloomberg reports that the positive risk sentiment also improved the retailers' segment, with an index of general retailers on a four-day winning streak, up 1.2 per cent, and food and drug sellers rising 1.2 per cent. Also, Pharmacy-chain operator, Clicks Group, jumped as much as 12 per cent, the most on record, before trading 2.7 per cent higher.
Conversely, MTN Group was the biggest drawbacks on the overall market, trending south by 11 per cent after Nigeria's telecommunications regulatory body, NCC, directed mobile-phone users to link their phone numbers to their national identity numbers (NIN), which has raised prospects of several lines in their millions being barred.
Year to date, the South African benchmark stock index has in 2020 risen 5.6 per cent, returning to normal by almost 60 per cent from the near to the ground levels seen in March, but still lagging behind the 14 per cent gain this year in its emerging-market peers.
Meanwhile, South African stocks were majorly purchased by foreigners. According to an exchange operator at the Johannesburg market, these foreigners bought 629 million rands ($43 million) of shares for eight-day trading on Tuesday.