Finance
Frontpage
Kuda Bank ready for expansion outside Nigeria, raises $55m in $500m valuation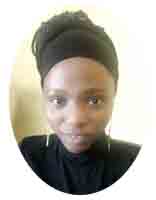 She is a passionate writer whose flair for journalism earned her awards as a campus journalist. Driven by hunger for success, she strives to make the world a better place with insightful, analytical and informative piece around insurance, technology and other sections.
August 2, 2021611 views0 comments
Kuda, Nigeria's first fully digital bank, has raised $55 million in a Series B funding round to fuel its expansion outside the country.
The latest funding round by the Nigerian-operating startup that offers a mobile-first, personalised and often cheaper set of banking services built on newer, API-based infrastructure, was an inside round coming from existing investors and was made at a valuation of $500
million.
In addition to SBI and a number of previous angels participating, the round was co-led by Valar Ventures and Target Global. While the latest round comes just months after Kuda announced its $25 million Series A funding round led by Valar Venture, it also marks an achievement which comes less than a year after it made a record-breaking $10 million seed round.
Over the last two years, the funding raised by Kuda Bank has reached a total of $91.5 million from VC investors which comes on the back of some impressive early growth for the digital bank. Earlier in the year, during its raise, the company revealed that it had 650,000 registered users. But now, the digital banking platform boasts of over 1.4 million registered users, which is more than double the users it had in March.
Ricardo Schäfer, partner at Target who led the latest round expressed excitement on Kuda's milestone over the period . "We felt that Babs and Musty are ambitious on another level. For them, it was always about building a pan-African bank, not just a Nigerian leader. The prospect of banking over 1 billion people from day one really stood out for me at the beginning."
Andrew McCormack, general partner at Valar Ventures added that the startup's rapid growth in the last four months has further upheld its confidence. He said, "With a youthful population eager to adopt digital financial services in the region, we believe that Kuda's transformative effect on banking will scale across Africa and we're proud to continue supporting them."
Further expansion plan
Since rebranding from Kudimoney, a simple fintech platform offering regular fintech solutions, Kuda has come a long way. The microfinance banking licence obtained from the Central Bank of Nigeria (CBN) significantly helped in its transition into a full-service digital bank in addition to making it unique and allowing flexibility and fast operations with regards  to creating new products.
Signifying its first move into credit for its users, the digital banking platform recently launched an overdraft allowance.
According to Babs Ogundeyi, CEO of the digital bank, Kuda has already qualified over 200,000 users using the overdraft and has pushed out $20 million worth of credit with a 30-day repayment whilst also adding that the company plans to double down on new services in Nigeria in addition to preparing its launch into more countries on the continent.
On the expansion plan, the CEO said, "We still see Nigeria as an important market and don't want to be distracted so we don't want to disrupt those operations too much. It's a strong market and competitive. It's one that we feel we need to have a stronghold on. So this funding is to invest in expansion and have more experience in the company with relation to expansion."
African fintechs such as payments company Chipper Cash, Airtel Africa, online lender, FairMoney, and more have in recent times also enjoyed impressive growth especially regarding fundraising.