Imo
LB&A chairman hails Buhari's closure of land borders
December 9, 2020969 views0 comments
By Dikachi Franklin, in Owerri
Okenze Sylvester Obinna, chairman and chief executive officer of Luxury Building and Accessories Limited, has said that the move taken by the federal government in August 2019 to close the country's land borders was done in good fate to save local industries from total collapsing.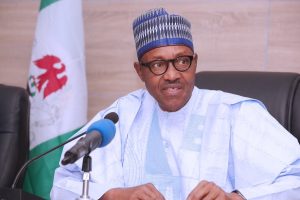 It fellows similar commendation by members of the Basic Metal, Iron and Steel and Fabricated Metal Products Sectoral Group of the Manufacturers Association of Nigeria (MAN), to which  Luxury Building and Accessories belongs.
Obinna, who spoke to Business A.M. in a telephone interview, stated that the land border closure has helped to stem the incidences of smuggling of the items the government had earlier restricted from accessing foreign exchange.
On August 20, 2019 President Muhammadu Buhari announced the closure all the land borders to Nigeria to curb smuggling of some items into the country from Nigeria's neighbours.
He stated that,  "Every product that has local alternatives  should be restricted  because if you do not restrict it we do not have all the enabling environment like light  and other things to compare with our colleagues in the international scene.
"So it is important that those things can be restricted so that we have an advantage to sell our products we produce here locally," Obinna added.
Okenze Obinna, whose company is located in Umuaga Nguru, Ngor Okpala local government area in Imo State, decried the smuggling of substandard galvanized and what he called as pre-painted roofing sheets and as well as the high rate of importation of substandard aluminium roofing sheets, which he said were injurious to domestic iron, steel production, as well as aluminium products in the country.