Ewherido
Machinery breakdown insurance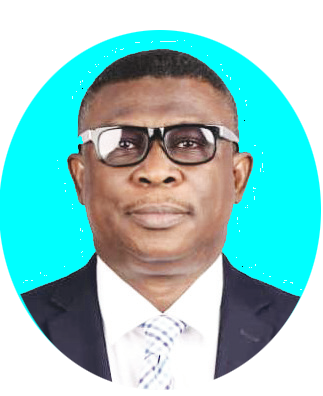 Ewherido, ACIIN, ACIB, is the Managing Director of Titan Insurance Brokers and can be reached on +2348132433631 or titan.insuranceng@gmail.com
November 19, 20181.6K views0 comments
Human beings, who are created by God, breakdown (fall ill) not to talk of plants and machinery that are made by mere mortals. Whether the machines are made by the quality-conscious Germans or the technically-advanced Japanese, they are susceptible to breakdown or damage. Machinery breakdown insurance covers these breakdown and damage.
It is an All Risk insurance that covers unforeseen and sudden physical loss of or damage to the insured machine whilst either at work, or rest, during cleaning, inspection, over-hauling or removal to another position within the premises.
The fortuitous loss or damage can occur as a result of faulty material, casting, design, construction and erection. It can also happen as a result of excessive electrical pressure, short circuits of arching as well as defective lubrication, loosening of parts, defective materials, abnormal stress and fatigue.  Machinery breakdown insurance also covers self-heating, physical explosion, fuel explosion in boilers, vibration, malalignment and maladjustment. It also covers human acts like carelessness, lack of skill in the operation and maintenance of the machinery and malicious acts.
In summary, machinery breakdown insurance covers electrical breakdown, mechanical breakdown and accidental damage from external causes. Machinery covered include: fans and blowers, alternators and generators, switchgears and transformers, lifting equipment including cranes, mechanical plant, turbines and blowers, boiler and pressure vessel. In fact, machinery breakdown insurance covers all types of industrial machinery, including those used by SMEs in the printing, food processing and fabrication sectors of the economy.
Earlier, I said machinery breakdown insurance is an All Risk Insurance. The term "All Risk" is actually a misnomer because there is no insurance policy that can cover all risks. This is because not all risks are insurable, while some risks are more suited for other insurance policies, as we shall see shortly. Rather, All Risk Insurance is a wide cover which simply means that any risk that the policy did not explicitly exclude is covered.
The first set of excluded risks in machinery breakdown insurance are, fire, lightning, theft, collapse of buildings, flood, earthquake, subsidence, negligence, landslide, impact damage, willful acts, riot and strike, civil commotion and water damage as well as damage to surrounding buildings. These excluded perils are covered by fire and special perils insurance and burglary insurance. Machinery breakdown insurance is actually meant to supplement fire and special perils insurance.
That is to say, most underwriters insist on a fire and special perils insurance before issuing a mechanical breakdown policy. Some underwriters simply combine both policies. The second sets of excluded perils are wear and tear or rust resulting from natural or ordinary usage or gradual deterioration. These are not insurable because they are predictable and normal events, not fortuitous events.
Parts not made of metal or exchangeable parts and tools, for example, belts, ropes, wires, chains and tyres are also excluded because, as the name of the policy connotes, it covers plants and machines.
Finally on exclusions, war and nuclear risks are "uninsurable" and are excluded from all insurance policies. I put "uninsurable" in quotes because these days, you can actually get insurance to cover war and nuclear associated risks, although the premium is prohibitive. Remember that risk and premium are directly related – the higher the risk, the higher the premium.
Some people take machinery breakdown insurance with business interruption insurance because when plants and machines break down, work is interrupted. Consequently, this policy can be extended to cover loss of profits and other consequential losses we treated last week or you can simply take a combined machinery breakdown and business interruption insurance.
Machinery breakdown insurance can also be extended to cover damage to surrounding properties, which are usually excluded.
Machinery breakdown insurance is mainly undertaken by big and medium size companies involved in manufacturing. Unknown to SMEs, machinery breakdown insurance is equally important for their smooth operations over time. The premium rates usually range from about 0.65 to 0.8 percent, depending on name of machine, type of machine, the make, year of manufacture, the number of machines, type of operations, whether any stand by machine is available, the name of manufacturers, nature of business and claims history.
Like all insurances involving a number of items, each machine is listed with the value. The value should usually be the cost of replacing the machine with a machine of the same make and year of manufacture.
If the replacement value is higher than the insured value, average will apply in the event of a loss.
That is, the insured is punished for underinsurance.
Machinery breakdown insurance is not one of the very popular insurances. But haven read the column, if you know you need it; you can approach a registered insurance broker (RIB) for further guidance.