Martin
Mainstreaming IGR expansion in 2023 electioneering campaigns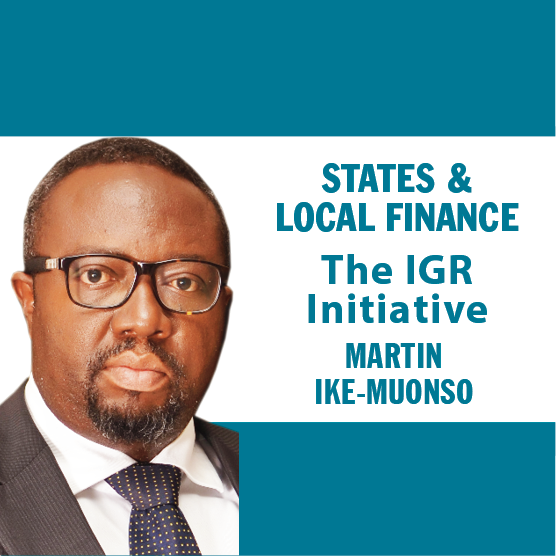 Martin Ike-Muonso, a professor of economics with interest in subnational government IGR growth strategies, is managing director/CEO, ValueFronteira Ltd. He can be reached via email at martinoluba@gmail.com
June 20, 2022290 views0 comments
Rhythms of political activities re-echo politicians wooing chants suffusing the air and riveting all eyes to 2023. Welcome to another season of political promises that would never see the light of the day. While some candidates merely want to entertain audiences of voters itching for manifestoes and agenda sermons, some genuinely want to implement and fulfil their promises. Sadly, it is challenging to identify the set of authentic political manifesto gospelers. We may make better identification attempts by engaging the vendors of these campaign promises on the "how-to" raise the funding required to actualize their promises. Promising prospective voters to provide critical infrastructure such as electricity and good roads is easy. Apart from the actual implementation, another aspect which is not easy is the capacity to attract low-cost funding to make those dreams come true. Most political candidates have consistently demonstrated a lack of understanding and capacity for public sector revenue mobilisation. They perceive public revenue availability and their expansion as a given. Beyond other reasons, therein lies the source of the gap between political promises and their fulfilment. Unfortunately, the citizens and civic societies do not rigorously engage political candidates on this subject. In our fiscally challenged country, borrowing to pay salaries, fiscal diversification, and prudent resource management must define the debates and campaign narratives of those seeking political offices.
The current administration's lacklustre socioeconomic [mis]adventure has much to do with its inability to sustain resource conservation and fiscal expansion growth rate at levels either consistent with or faster than its spending pace. With approximately nine percent revenue-to-GDP ratio and 98 percent debt service-to-revenue ratio, there is no gainsaying that the interest of the voting public ought to rivet majorly to candidates with the best implementable revenue generation and expansion programmes for the 2023 election. A key poser for those contesting the federal level positions should be how to navigate out of our current indebtedness, which is fast approaching an unsustainable limit whose speed can only decelerate through a radical revenue harnessing effort. At the end of the first quarter of 2022, our total debt stock exceeded a hundred billion dollars in response to a seemingly uncontrolled borrowing thirst. Comparatively, our revenue-generating capacity (revenue/GDP %) is considerably lower than peers such as South Africa (25%), Kenya (17%), and Angola (21%), yet their debts are not as expensive as ours. As of 2021, South Africa used only 20 percent of its revenue to service its debt of approximately $261 billion. On the same note, the debt service-to-revenue ratio for Egypt, Kenya and Uganda in 2021, when ours was 86 percent, were approximately 21 percent; 60 percent, and 30 percent, respectively.
Perhaps, apart from Lagos and Rivers States, this bleak fiscal reality is even worse at the subnational levels. Only about eight percent can generate enough revenue to cover their recurrent expenditures, not to mention financing new projects. Sadly, these second and third tiers of government are also umbilically dependent on the Federation's fragile revenue earnings structure. The threats are therefore pervasive, with the ugly handprints visible in the rapidly growing unemployment, decaying infrastructure, and insecurity. Most governments at the state and local government levels seemingly consider the revenue side of their fiscal equation as given. A mode of thinking and responsibility appreciation that adds salt to injury. Ninety percent (90%) rarely have a clear pathway for revenue generation since more than 80 percent of the expenditure package is satisfied from the federation allocations. In some sense, it is becoming customary to see the executive offices at the subnational level as a federation allocation dispensing structure. They no longer consider revenue generation, which enhances their capacity to provide good governance as an integral part of the expectations from their subjects. But that sordid culture must give way to a substantial level of entrepreneurship in government; a culture where government chief executives are committed to revenue mobilisation for providing good governance.
Good governance and IGR expansion are mutually reinforcing. While good governance provides the basis for increased voluntary compliance, IGR expansion, on the other hand, provides the requisite funding for the provision of public goods. In effect, candidates claiming a genuine interest in providing good governance must also demonstrate a strong commitment to fiscal discipline and diversification, blocking leakages and aggressive revenue expansion. Only governments that demonstrably commit to actualizing these target outcomes based on a precise, logical sequence of efficacious strategic actions effortlessly enlist citizens' trust and participation. That also explains why most Nigerians do not trust their governments which achieve only 14 percent of citizens' performance of their tax obligations. Profligacy, corruption, poor accountability and other kinds of fiscal indiscipline pervading our governance culture not only depletes the capacity for public goods provision but also frustrates taxpayers' compliance willingness and trust.
Some of the presidential manifestoes in the public domain do not sufficiently pay attention to effective IGR expansion that is consistent with our potential at the federation and subnational levels. Needless to point out that more than 90 percent of these manifestoes in circulation are silent on the revenue generation side of their promises. For some, it is outright ignorance of the centrality of revenue generation in a manifesto. It is also naive on the side of those that emphasise programmes on structural diversification, economic growth and productivity, assuming incorrectly that such activity expansions automatically result in more or proportionate increases in revenue receipts. We have witnessed across Nigeria's history that revenue earnings are not apace with real output changes. It also means that such pro-productivity political candidates must unveil convincing proposed strategic actions for converting their expected increases in economic activities to proportionate (or more) revenue growth. Manifestoes must therefore show the "how" of revenue expansions; otherwise, they will most likely be empty promises vulnerable to the frustrations of the dearth of finance.
When we view the country as a business enterprise, we can better appreciate how critical it is for candidates to educate us on their plans for attracting the fiscal resources required to deliver their intended programmes. A critical aspect of the interview and onboarding process for CEOs in business organisations is their ability and strategies for marketing their products and raising the financial resources for their numerous activities most efficiently. For instance, no firm wants to be heavily geared if it is possible to explore other financing options with minimal cost implications innovatively. Candidates who fail to demonstrate that they can deliver on these shareholder goals do not make it. Governments at different levels cannot be any different. Both businesses and governments exist to satisfy stakeholder value expectations. Similarly, those who are aspiring to become CEOs of governments ought to pass the same test. It may be correct to assume that chief executives of governments who lack these abilities will also not commit to adhering to the three core objectives of public financial management: fiscal discipline, strategic allocation of resources and efficient service delivery. It is a no-brainer that candidates less committed to revenue expansion are less likely to be effective in fiscal discipline and resource allocation. Albeit not in all cases, the motivation to aggressively seek to improve revenue conditions usually derives its fire from underlying zeal to accomplish substantial fiscal targets (efficient service delivery) requiring such financing.
Unfortunately, we have allowed political candidates to entertain us to empty promises manipulatively over the years. We also wash down these supposed intoxicants with gifts of cash and food items and drowsily queue behind and vote for them. Our deprived rural women and millions of jobless youths in despair embrace these gifts and the attendant empty, unquestioned, unreviewed sermons. Perhaps, if we had rigorously queried the current administration on how they intended to raise the funding for much of the projects that have tethered us to Chinese and other creditors and rejected their Greek gifts except they provided us with convincing answers, we might have successfully deflected the economic harrows of the past seven years. And not this administration alone. We have always buckled under the weight of tolerating and accepting political candidates with little or no clues about how to optimise the revenue-generating potential of our country at different levels of government. It is worse at the subnational levels.
Finally, the growing awareness and determination of many Nigerians to obtain voter cards is the first and most crucial step. This is, however, not enough. Civil society organisations have a substantial role in educating the public on how to take political candidates to task on how they intend to raise revenue to finance most of their manifesto promises. Recently, the accountant general of the federation revealed that we have commenced borrowing to pay salaries. This situation was only customary at the subnational level. Now, even the centre appears not to be holding and reminding us that we are probably stepping onto the threshold of amplified economic difficulties. But we can save ourselves from that impending disaster by challenging the claims of political candidates shown in their manifestoes. Manifestoes are not necessarily documents for reference when evaluating the performance of political office holders by matching their programmes and achievements against their earlier claims.
A good manifesto must be comprehensive enough regarding the fund sourcing programmes of a candidate and prudent deployment while demonstrating that the claimed outcomes are indeed possible. Candidates seeking electoral votes can only go as far in explaining these to the extent to which the public voting demands such explanations. It is he who wears the shoe that knows where it pinches. But it does not appear that we who wear these discomforting shoes know the source. This is the time to make a difference.
Martin Ike-Muonso, a professor of economics with interest in subnational government IGR growth strategies, is managing director/CEO, ValueFronteira Limited. He can be reached via email at martinoluba@gmail.com
business a.m. commits to publishing a diversity of views, opinions and comments. It, therefore, welcomes your reaction to this and any of our articles via email: comment@businessamlive.com