Frontpage
Transport Business
Maritime lawyers fault NPA's move to end multi-billion naira SAA services for ships
October 25, 20191K views0 comments
…say Navy can't be in business for maritime security
Maritime lawyers have faulted moves by the Nigerian Ports Authority to cancel maritime security services being provided by a private firm, Ocean Marine Solutions Limited (OMSL) for vessels calling at Lagos ports.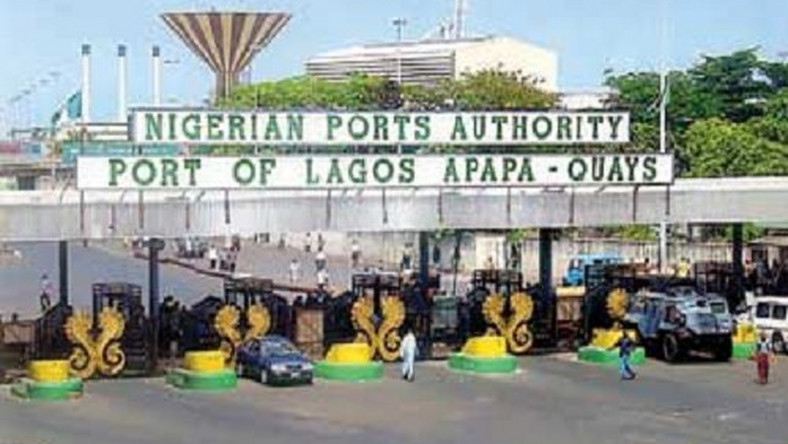 The NPA recently said it was taking steps to dismantle the Secure Anchorage Area (SAA), operated by OMSL over security concerns, insisting that provision of security in the nation's waters is not a business venture, but a constitutional responsibility of the Nigerian Maritime Administration and Safety Agency (NIMASA), Nigerian Navy and the Marine Police.
OMSL, a private security firm owned by Edo State-born ex-naval officer, Idahosa Wells Okunbo has been providing security services to foreign ships calling at the Apapa and Tin Can Island Ports in Lagos at $2,000 per day at a designated area in the water called the Secured Anchorage Area. The company said it was working in partnership with the Nigerian Navy, which also licensed it to operate, maintaining that it's services provides the much needed security for ships calling at Nigerian ports with no cost to the Nigerian government.
However, maritime lawyers, who responded to business a.m inquiries on the matter, said the NPA lacked constitutional powers to end OMSL's contracts with shipping lines, as it cannot determine or regulate maritime security.
They said it was not statutory for the Nigerian Navy to involve in a business venture to render same service it is constitutionally meant to provide.
Osuala Emma Nwagbara, managing partner, Maritime and Commercial Law Prtenrs, Apapa, said while there is a clear security gap on Nigerian waters which OMSL identified and sought to fill by way of a business venture, NIMASA is statutorily in charge of safety and security on our waters.
He said, "I read elsewhere that OMSL argues that it is licensed by NIMASA to operate safe anchorage. If NIMASA has issued such licence to OMSL, it means the company is legitimately doing business on our waters.  NPA is not in charge of safety and security and anchorage is not a port as defined in NPA Act. So, while it may make business sense to bring the presence of OMSL to the notice of NPA, it is doubtful if failure to do so amounts to infraction of any section of NPA Act."
Similarly, Emeka Akabogu, frontline maritime lawyer agreed that while NPA has wide powers under its establishment act, it is difficult to find any express powers conferring it with jurisdiction to regulate operators in the safe anchorage areas as far as security operations go, as it has no security mandate.
"However, the question may arise whether the location of the safe anchorage area is within a port or a pilotage district, in which event the authority may have a claim to powers of regulation over the area. This is not clear. If as advertised, the secure anchorage area is located off the coast of Lagos beyond the Lagos Fairway Buoy, I don't see how NPA could possibly exercise jurisdiction over it under existing law. The business of NPA is limited to the port environment, which truly, it is yet to effectively undertake. While it has the power to regulate traffic within the limits of or approaches to a port, the reality is that the area in contention is outside the conventional definition of these locations," Akabogu stated in an email to business a.m on Friday.
The two lawyers agreed that the navy was not on the safe track to approve and partner in a business venture to provide security on the water
"For the Navy, it has always stated that its duty is protection of the country's territorial integrity and relevant maritime legislation, and that it is not involved in any kind of business. It needs to be further strengthened with funding to better equip it for acquisition and maintenance of operational platforms. NIMASA has a quasi-security mandate, which informs its MOU with the Navy. Under the recently passed Suppression of Piracy and other Maritime Offences Act, its powers have been further enlarged for dealing with security issues. In the circumstances, I think NIMASA, as opposed to the NPA, is the more relevant agency of government for regulation of security related issues involving merchant vessels," Akabogu said.
Nwagbara however said, "On the part of Nigerian Navy, NIMASA has an MOU with the Navy to ensure our waters are safe and secure. That MOU is being executed through the Maritime Guard Command. Apart from that, the Nigerian Navy in peace time has statutory duty to ensure the safety and security of our national and territorial waters, even up the nations EEZ. Ordinarily the Navy is obliged to maintain adequate security presence at the anchorage where ships wait before calling at the berths.
"Where this lacks, there is nothing wrong with OMSL getting the Navy to maintain adequate presence at the safe anchorage, whether this is secured by an MOU or otherwise. The most important thing is that safety and security are assured vessels waiting at the anchorage," he said.
He called for agency collaboration to ensure reduction in cost of doing business in the ports.
"Recall that there was a time when calling ships had foreign private companies providing them security and we all rose against that citing the Nigerian Navy as the only authority statutorily empowered to bear arms on our waters for security purposes. So if any agency of government must complain of infraction of its enabling law, that agency should be NIMASA, and Navy, not NPA. And this is where agency collaboration becomes necessary and important, in terms of reducing the cost of doing business in our ports.
"Overall, the complaint of NPA is that the charges collected by OMSL is increasing shipping charges in our ports. To me that perspective has not reckoned with the cost implication of just one incidence of piracy attack at the anchorage, for all of ship owner, shipper and the final consumer in the present and for the future," he concluded.