Ewherido
Motor insurance, beware of fakes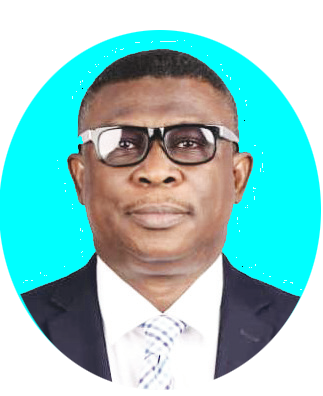 Ewherido, ACIIN, ACIB, is the Managing Director of Titan Insurance Brokers and can be reached on +2348132433631 or titan.insuranceng@gmail.com
April 22, 20181.8K views0 comments
Motor insurance is the most widely patronized insurance in Nigeria. This is not surprising because it is one of the six compulsory insurances in Nigeria.
Specifically, the Motor Vehicles (Third Party) Insurance Act of 1945, which took effect from 1st April 1950, makes it an offence for anybody to use a motor vehicle on the road without having in place the minimum motor (third party) insurance to cover the motorist against liabilities arising from third party bodily injuries or death. The act also imposes a fine of N400 or/and one year imprisonment for persons convicted of the offence. However, Section 68(2) of the Insurance Act 2003 has increased the monetary penalty for non-compliance to N250,000, while imprisonment remains one year. Imposition of one or both penalties still subsists.
The Insurance Act also extended the cover to take care of liabilities arising from damage to third party property to the tune of One Million Naira. A policyholder can increase the limit of his property damage with payment of additional premium. In theory, liabilities arising out of death and bodily injuries are unlimited because you cannot put a value on life, but in practice, there are parameters for calculating benefits; for instance, the deceased's annual income while he was alive.
In practice, there are basically three types of motor insurance cover. We have the minimum Motor (Third Party) Insurance, which is compulsory, Third Party, Fire and Theft and Comprehensive Policy. The Motor (Third party) Insurance, as we explained earlier, is meant for the benefit of third parties. The policyholder gets no relief either for himself or his vehicle in the event of an accident. He is his own insurer. There is, however, a variant of the Motor (Third Party) Insurance in the market that extends the limited benefit to the policyholder. This variant pays a limited sum, for instance, N250,000 to the policyholder for own damage in the event of an accident. For this additional benefit, the policyholder pays an increased premium, for instance, N10,000 instead of the usual N,5000 for private vehicles and N12,000 instead of N7,500 for commercial vehicles.
The second type of motor insurance, Third Party, Fire and Theft, TPFT, covers everything the minimum policy covers, in addition to liabilities resulting from fire to and theft of the insured vehicle. This policy does not cover any accident related to own damage. The premium for TPFT is usually a percentage of would-be comprehensive premiums, for instance, 60 percent.
Finally, you have the comprehensive motor insurance cover, which provides the widest cover. It covers, third party liabilities, fire, theft and own damage.
In addition, it covers medical expenses to a limited amount, for instance, N25,000. The policy also covers theft of or damage to inbuilt accessories to a limited sum, usually 2% of the value of the vehicle. Where the accessories were bought and fitted by a policyholder, they should be declared at the inception of the policy for liability to attach in the event of theft or damage. The premium for comprehensive insurance is a percentage of the sum insured and is negotiable.
One of the major problems bedevilling motor insurance in Nigeria is the presence of fake motor insurance certificates. It is estimated that only one or two out of eight motor certificates is genuine.
That was partly why I advised potential policy holders last week to go through a registered insurance broker (RIB) while procuring insurance. However, should you decide to purchase your motor insurance policy directly from an underwriter (insurance company), ensure that the insurance company's operating license is still valid. Also, do not buy from motor parks or licensing officers. Go to the underwriter's office or contact them via their website, email or staff. And after purchasing the policy, go to the Nigerian Insurance Industry Database (NIID) and use the insurance policy number or the vehicle registration number to confirm if the policy is genuine.
Another thing, take time and go through your policy, especially the scope of cover, to know your entitlements and exceptions, to know what to avoid. The days of the dreaded small prints are gone. These days, policies are worded in simple English. Next week, we shall look at some of the exceptions to take note of in motor policies.
---
Ewherido is the Managing Director of Titan Insurance Brokers Limited and can be reached at: +2348033163427 or titaninsurance@ gmail.com
Business a.m.'s comment pages are a place for thought-provoking views and debate. These views are not necessarily shared by Business a.m.