Frontpage
MTN Nigeria, in 20th anniversary year, posts robust N1.654trn revenue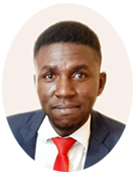 A graduate of Economics and Statistics from the University of Benin. An experienced researcher and business writer in the print and digital media industry, having worked as a Research Analyst at Nairametrics, Voidant Broadcasting Ltd, Entrepreneurs.ng, and currently a Market and Finance Writer at Business a.m. For stories, press releases, exclusive events, call +2347052803696 or send a mail to abuedec@gmail.com.
February 2, 2022301 views0 comments
Data, fintech-led growth empowers performance

Infrastructure, network investment to boost services

To connect 2,000 new communities in 2022
In the year it celebrated its 20th year of operations in the country, Nigeria's telecoms powerhouse, MTN Nigeria, saw its digital revenue grow impressively by 61.2 percent to N18.04 billion in its full 2021 financial earnings report filed to the Nigerian Exchange (NGX).
The digital revenue growth was led by data and financial technology (Fintech) as the active user base grew and penetration of the company's digital products deepened.
And overall, the telecoms giant reported a 22.9 percent year-on-year surge in its total revenue to N1.654 trillion in 2021 spurred by the 23.6 percent growth in its revenue from the first three quarters of the year.
According to the wireless carrier, service revenue vaulted 23.3 percent year on year to N1.651 trillion, primarily driven by a 55.3 percent year on year spurt in data revenue to N516.1 billion and supported by an 8.4 percent year on year rise in voice revenue to N971.4 billion in FY21. Consequently, the fintech revenue rose by 57.3 percent year on year due to sustained growth in the use of the Xtratime product and broader fintech services by customers.
Digital adoption in Nigeria and across the globe continues to accelerate with customers using more digital products and services for their daily conveniences – a trend accelerated by the COVID-19 pandemic. And in a robust manner, MTN Nigeria's data revenue maintained an accelerated growth trajectory in FY21 as the company continues to accelerate the expansion of the 4G coverage, enhance the quality and capacity of its network to support increasing data traffic, and grow active data users. The rise in voice revenue was due to higher usage in the active SIM base, resulting in a 7.9 percent growth in minutes of use.
On the other hand, the telecoms firm wailed on the continued effect of naira depreciation in the economy, its lease rental costs, acceleration in the site rollout, and the ongoing COVID-19 related expenditure, which resulted in a 21.9 percent year on year increase in operating expenses. The costs of the company spurted during the financial year with a double-digit increase in almost all costs except costs of starter packs, handsets, and accessories, which declined 79.4 percent year on year to N4.2 billion in FY21. By the way, the costs of starter packs, handsets, and accessories had risen the most in the last year (as reported in FY20) when it grew 61 percent to N20.6 billion.
Still, on the costs, MTN noted that the largest contributor to costs, direct network operating expenses, increased 25.9 percent year on year to N390.5 billion in FY21 where the largest increase was seen in value-added services, advertisements, transmission costs, and roaming costs. Other operating expenses rose 12.2 percent, while employee costs increased 6.7 percent in FY21.
These reported increases led to the company's EBITDA rising by 27.9 percent year on year and resulting in 209 basis points expansion year on year in the EBITDA margin to 53 percent in FY21. This was driven by solid revenue growth on the back of accelerated investments in the network, supported by cost management initiatives through its expense efficiency programme.
On the profit of the firm, MTN Nigeria reported that it recorded an operating profit of N584.7 billion, a 37 percent year-on-year growth from N426.7 billion last year. The finance income fell by 24.7 percent year on year to N11.9 billion in FY21, but the finance costs rose 11.4 percent year on year due to higher borrowing, although the average cost of borrowing declined by 2.1 percentage points.
Elsewhere, the profit before tax was reported at N436.7 billion compared to N298.9 billion in 2020 while with a slightly higher tax rate of 31.6 percent in FY21 (FY20: 31.3%), the net profit came in at N298.7 billion,
Karl Toriola, CEO MTN Nigeria, in his comments about the robust performance of the Johannesburg-headquartered firm, said: "2021 was a significant year for our company. We commemorated our 20th anniversary with a celebration of our customers and all the stakeholder relationships that enabled our journey. In addition, we made good progress towards our Ambition 2025 objectives, demonstrating the strength and resilience of the business. This reflects the firm foundations on which our business is built, the tenacity and commitment of our people, and the support of our stakeholders.
"Our fintech business continued to gain traction with approximately 770k registered mobile money (MoMo) agents and active users more than doubling to 9.4 million. This provides a solid foundation on which to launch the MoMo Payment Service Bank (PSB), for which we have received Approval in Principle. The MoMo PSB will provide a powerful platform to drive digital and financial inclusion in Nigeria. In recognition of our progress in the fintech space, we received a $500,000 grant from the African Development Bank to fund research on financial inclusion for women," he said.
Speaking on the company's outlook for 2022, Toriola said, "We are focused on building on the platform of success laid in 2021. Our return to positive subscriber net additions in Q4 2021 establishes a solid basis for growth in 2022 as we ramp up gross connections through our rural connectivity drive and CVM initiatives. As part of our rural connectivity programme, we plan to connect approximately 2,000 new communities in 2022.
"We are seeing structurally sustained data growth. As a result, we are investing in network and information technology infrastructure, and have secured the relevant frequencies to meet the higher demand. This involves accelerating the expansion of our 4G coverage and providing home broadband to capture a significant share of market growth. We will commence the initial rollout of 5G services once the acquisition process is completed to further deepen broadband penetration in Nigeria, enhance customer experience and unlock new revenue streams," he concluded.