Frontpage
National: Governance, Policy & Politics
Wike blames NDDC's woeful performance on meddlesomeness by Presidency, NASS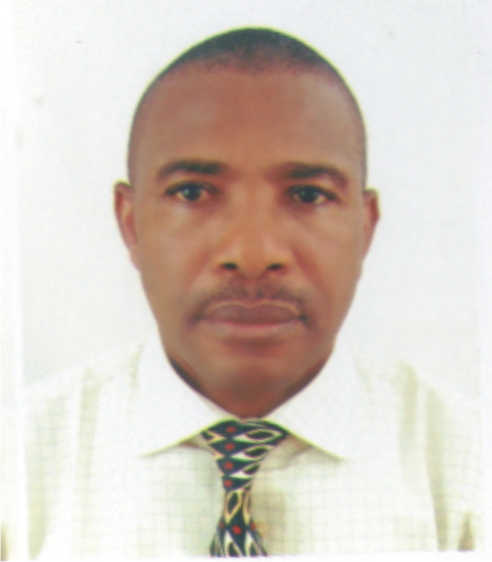 Ben Eguzozie is business a.m. regional lead based in Port Harcourt, providing regional and national  coverage for economy, business and finance
You can contact him on ben.eguzozie@businessamlive.com with stories and commentary.
February 25, 2021444 views0 comments
Upper legislative chamber's committee in PH for quango's office inauguration Thursday
They're here to pack their share of the loot – civil society groups
Commission reeks of sleaze as forensic audit work is thwarted
Governor of oil-rich Rivers State, Nyesom Wike, has thrown the blames for the woeful performance of the Niger Delta Development Commission (NDDC), a federal government quango established over 20 years ago to drive rural-to-top development of much-harried Niger Delta oil communities, on the Presidency, the National Assembly and the ruling APC due to their disappointingly unwieldy meddlesomeness.
Meanwhile, the Senate committee on NDDC is in Port Harcourt for the quango's head-office inauguration (Thursday 25 February), a project that has taken about 20 years to finish after consuming several billions of naira.
Several civil society groups, which spoke to Business A.M., described the Senate committee's visit as "coming to pack their own share of the loot that has gone on for decades at the commission".
For Celestin AkpoBari, national coordinator of Ogoni Solidarity Forum (OSF) and a longstanding member of Nigeria's civil society movement, the Senate committee members' presence in Port Harcourt for mere commissioning of NDDC headquarters at a time of Covid-19 is wrong.
"In the first place, NDDC is a conduit pipe for siphoning money. The Senate committee members are just here to collect their own share of the NDDC looting that has been going on for several decades. The House of Reps came few days ago and collected their own share. Now Senate members are here. At a time of Covid-19, they are supposed to observe the commissioning virtually as the President commissions it virtually," AkpoBari told Business A.M.
Like him, other civil society members blamed the Nigerian legislative arm for helping to derail the NDDC.
NDDC reeks of huge financial sleaze running into hundreds of billions of naira. Last year, during the Covid-19-forced lockdown, the former managing director, Kemebradikumo Pondei, was accused of spending N6.25 billion as palliatives on its staff. An additional N40 billion was spent without proper accounting. The National Assembly members have been variously linked with collecting contracts at billions-of-naira without work done. Last year, President Muhammadu Buhari set up a forensic audit to look into the commission's books. Till date, the committee's work is being thwarted.
At the Government House, Port Harcourt, on a courtesy visit, Governor Wike told the Senate committee that NDDC's appalling performance is a result of unwarranted influence by the Presidency, the National Assembly and the ruling APC.
"The National Assembly is part of the problem of NDDC. The Presidency is part of the problem of NDDC, and the party in power is part of the problem of NDDC, whichever party it is. They don't allow NDDC to perform. We too in Niger Delta are not allowing them to perform. We are enemies to ourselves," Wike said.
He said NDDC has abandoned its core mandate, thereby leaving those who canvassed for its establishment disillusioned. "It is unfortunate that those who fought for it, if they knew that this is how NDDC will be, I don't think that they would have even asked for it," he said.
"Over the years, various National Assembly committees on NDDC have not provided sufficient direction that will make the commission focus on its core mandate of developing the region. Some politicians have transformed the NDDC into a cash cow for the prosecution of sinister political agenda.
"I urge the committee's leadership to prevail on the management of the NDDC to embark on legacy infrastructural projects such as the eight flyover being constructed by the Rivers State government, and not to waste resources on doing 50 or 100 meter roads.
"You, as the Senate Committee chairman, (Peter Nwaoboshi) and that of the House of Reps Committee, you're from the region too. You are supervising NDDC, so why not sit down with them to know what are the legacy projects that they want to carry out this year in the Niger Delta states. Tell them these are projects they must make sure first are being done. Rather than do that, you allow them to do 50m or 100-meters road or a close that leads to someone's house. What's their business there?" Wike queried.
The chairman, Senate committee on Niger Delta, Nwaoboshi said they visited to assure Governor Wike, as the host of NDDC, that the commission will be supervised to perform within its core mandate. "As a committee, we are aware that you have some reservation with the NDDC based on your state's previous relationship with them. We have come to assure you that, with the people you have seen here, we will make sure that the aspirations and the aim of creating the NDDC is achieved."