Frontpage
Markets
NGX closes mildly negative from mixed trading with market cap at N19.72trn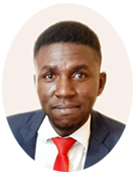 A graduate of Economics and Statistics from the University of Benin. An experienced researcher and business writer in the print and digital media industry, having worked as a Research Analyst at Nairametrics, Voidant Broadcasting Ltd, Entrepreneurs.ng, and currently a Market and Finance Writer at Business a.m. For stories, press releases, exclusive events, call +2347052803696 or send a mail to abuedec@gmail.com.
July 14, 2021369 views0 comments
The Nigerian equities market closed mildly negative on Tuesday after recording a bearish outing in the previous trading session, leaving the benchmark index down by 0.002 percent on 37,857.24 points while market capitalisation and its year to date loss remain unchanged at N19.72 trillion and -6.0 percent, respectively.
Just as was recorded at the opening of the week, the level of trading activities as measured by volume and value traded were mixed as the total volume rose by 5.4 percent to 197.3 million units while value traded fell by 33.5 percent to N1.9 billion, traded in 3,567 deals. The most traded stocks by volume were Wema Bank (37.2m units), Guaranty Trust Company (27.9m units), and Fidelity Bank (12.2m units) while Guaranty Trust Company (N823.2m), Zenith Bank (N158.2m), and Seplat Petroleum (N156.3m) led by value.
A further look at the sectorial fronts revealed a mixed market performance with two indices gaining while the other four remained unchanged from the previous day's outcome. The banking and consumer goods indices recorded improvements of 0.4 percent and 0.3 percent, respectively on the back of buying interests in Access Bank (+1.1%), Wema Bank (+9.5%), and International Breweries (+6.0%).
Conversely, the oil & gas, insurance, industrial goods and ICT indices closed flat, while investor sentiment remained unchanged at 1.2x as 16 stocks gained while 13 stocks lost. NCR (+9.6%), Wema Bank (+9.5%), and FTN Cocoa Processing Company (+8.3%) led gainers, while Ikeja Hotel (-9.1%), Custodian Investment (-6.2%) and Japaul Gold (-5.7%) led decliners.
In a similar vein, the NGX 30 Index marginally fell by 0.003 percent to close at 1,613.78 points as against 1,613.83 points on the previous day. The market turnover closed with a traded volume of 95.67 million units. International Breweries and Ecobank were the key gainers, while Custodian and First Bank Holding were the key losers.
FOREX Market
Across various segments of the currency market, the Nigerian naira depreciated by 0.06 percent as the dollar was quoted at N411.75 as against the last close of N411.50 per dollar. Most participants maintained bids at between N400 and N412.29 to the dollar.
T-BILLS Market
The Nigerian treasury bills secondary market closed on a positive note with average yield across the curve decreasing by 3 basis points to close at 6.86 percent from 6.89 percent on the previous day. Average yield across the long-term maturities declined by 5 basis points, while the average yields across short-term and medium-term maturities closed flat at 4.58 percent and 5.57 percent, respectively. Buying interest was witnessed in the NTB 26-May-22 (-30 bps) and NTB 9-Jun-22 (-25 bps) maturity bills, while yields on 19 bills remained unchanged.
Also in the OMO bills market, the average yield across the curve remained unchanged at 9.76 per cent as the average yields across the short-term, medium-term, and long-term maturities closed flat at 9.25 per cent, 9.74 per cent, and 10.18 per cent, respectively.
BONDS Market
The FGN bonds secondary market closed on a mildly negative note as the average bond yield across the curve cleared higher by 8 basis points to close at 9.74 percent from 9.66 percent on the previous day. Average yields across the short and long tenors of the curve expanded by 8 basis points and 24 basis points, respectively. However, the average yield across the medium tenor of the curve remained unchanged. The 14-MAR-2024 maturity bond was the best performer with a decline in yield of 9 basis points, while the 27-APR-2023 and 18-MAR-2036 maturity bonds were the worst performers with an increase in yield of 36 basis points apiece.