Frontpage
Nigeria aviation minister list Airbus, Boeing as potential investors in  national carrier

Nse Anthony-Uko is Abuja editorial lead at business a.m. covering finance, business, economy, federal government economic MDAs and FCT
November 10, 20181K views0 comments
Hadi Sirika, Nigeria's minister of state for aviation, said the country's plan to launch a new national carrier was still on course as  further consultation were being carried out by the ministry in order to get the input of all aviation stakeholders in ens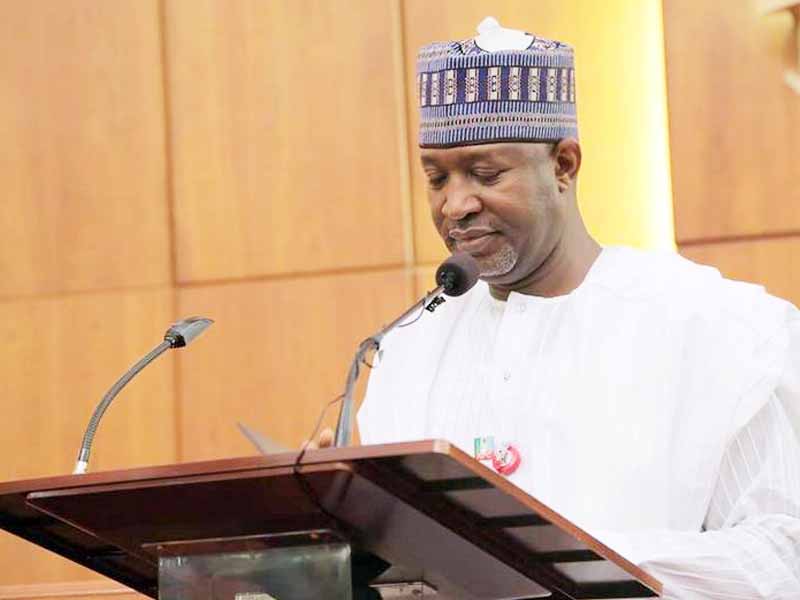 uring that the country had a sustainable airline that will stand the test of time.
Sirika said that contrary to reports that there were no investors for the Nigeria Air project Nigeria has been able to attract potential  investors such as IsDB, AfDB, AFREXIM, US-EXIM, Standard Chartered Bank, Boeing, Airbus, COMAC/CCECC, BOAD, China-Exim, Qatar Airways, and Ethiopian Airlines for the national carrier.
Others the minister listed to have indicated interest are Deutsche  Infrastructure Finance,
French and US governments, among others.
Sirika while speaking on at the 5th Aviation Stakeholders' Forum at the Nigeria Air Force (NAF) Conference Centre, Abuja further noted that, apart from commitments in respect of transaction advisory services, branding and participation at Farnborough Air show, no other expenditure has been incurred on the Nigeria Air Project.
He also said the reason why the Nigeria Air project was suspended was because of the extra 13 months it took for the transaction advisers tocomplete the works after they took over from Lufthansa who brought in some outlandish demands to be transaction advisers.
Sirika who debunked claims from quarters that $8.8 million was expended at the Farnborough Airshow stated that it is misinformation, factual errors and insinuations that are being peddled in both social and print  media
on the project.
He further debunked media publications, stating that no foreign company
was paid $600,000 for the design of the logo of Nigeria Air, as being  speculated.
He said, "Apart from commitments in respect of transaction advisory
services, branding and participation at Farnborough Air show, no other
expenditure has been incurred on the Nigeria Air Project."
According to him, due process was followed in the branding of the Nigeria Air project, which included obtaining ''No Objection'' Certificate with Ref. No.BPP/RPT/18/VOL.1/075 from the Bureau of Public Procurement for the sum of N50,893,000.00. and in retaining the services of the company and Certificate of "No Objection" Ref. No. BPP / RPT/18/ VOL 1/095 in the sum of N40,219,769.20.
However, according to him, payment for these services is yet to be made.
He further explained that when he stated that the project was suspended and all obligations will be met, he meant the sum of N50,893,000.00 for branding and N40,219,769.20 in the company which is still pending.
The minister also explained that the ministry's participation at Farnborough Airshow was because of the need to go to a place where there was visibility to launch the airline, as that
was the purpose of airshows.
He said,"Farnborough Airshow is a bi-annual global aviation event, which provided a perfect opportunity to unveil the national carrier. It created visibility and connected manufacturers, investors and financiers. It also gave opportunity to showcase all the projects in the aviation roadmap."
According to Sirika, for such events as the airshow, the services of a consultant was retained to arrange for the participation of the Nigerian delegation (hiring of exhibition booth, meeting venues, obtaining relevant passes for delegates, facilitating meetings with prospective investors, logistics, souvenirs, branding materials, meals etc).
On the suspension of Nigeria Air, Sirika said Lufthansa had come in with an independent bid to become transaction adviser, which is also the practice, but gave some conditions which included tax free holidays and an upfront payment of 75 percent, and for government to pay the upfront into an  escrow account.
Sirika further explained that government, was not establishing the national carrier to suffocate domestic carriers, but use it as a tool to stimulate overall air passenger travel demand, develop new routes.