Commodities
Nigeria: Only a double-digit investment in agriculture can transform sector – IITA boss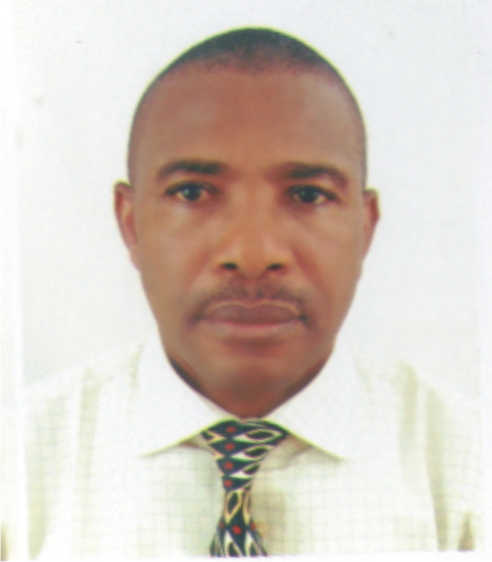 Ben Eguzozie is business a.m. regional lead based in Port Harcourt, providing regional and national  coverage for economy, business and finance
You can contact him on ben.eguzozie@businessamlive.com with stories and commentary.
August 29, 2019742 views0 comments
…as sector's 2019 budget fell 20% to N138bn
Ben Eguzozie, in Port Harcourt
Only a double-digit investment in the agricultural sector backed by a vibrant rural infrastructural network will help Nigeria to accelerate transformation of its agriculture sector, says Nteranya Sanginga, the director general of the International Institute of Tropical Agriculture (IITA), the research agency, said on its website.
"No matter our good intentions, we will not see a transformation in agriculture if we continue to invest less than 10 percent of our budget on agriculture," said Sanginga during a recent courtesy visit to Seyi Makinde, the governor of Oyo State, in Ibadan.
In 2003, African heads of state meeting in Maputo, Mozambique made a commitment to invest at least 10 percent of their annual budgets in agriculture. Sixteen years after the declaration, only a few countries have implemented that declaration.
Sadly, Nigeria is not among them.
Rather, the country's budgetary allocation for agriculture fell by 20 percent in 2019 to N138 billion from N173 billion in 2018, coming at a time the current APC administration of President Muhammadu Buhari talks of efforts to attain food security.
According to business a.m. checks at Africacheck.org, in 2018, agriculture sector contributed 22.86 percent to Nigeria's gross domestic product (GDP) currently put at $470 billion. Other sectors: industries contributed 23.18 percent, while services did 53.97 percent.
According to Sanginga, a soil scientist, "one of the countries that has fulfilled the commitment is Ethiopia. Ethiopia is today investing more than 10 percent; and that country is witnessing a rapid transformation in agriculture."
Making reference to the Oyo State agricultural policy framework, the IITA boss said that the state's investment in agriculture had nosedived from about seven percent to two percent from 1995 to 2017.
By far, the Oyo situation is akin to Nigeria's agriculture narrative, which plummeted from a 1960s 90 percent GDP performance, to less than 30 percent in 2018.
The IITA boss urged Governor Makinde's new administration of the urgent need to reverse the ugly trend.
On rural infrastructure, Sanginga, who has been at the IITA for several years before rising to its topmost position –director general –said Nigerian government should pay close attention to rehabilitation of rural roads (feeder roads) to help the transportation of agricultural products from the farms to the markets.
He decried the deterioration of infrastructure in several farm settlements in Oyo; and urged the government to tackle the trend.
Sanginga also called on Nigerian government to seek ways to involve the youths in agriculture; stressing that inclusiveness was imperative for sustainability in the agricultural development agenda of the country.
Meanwhile, Governor Makinde, while commending the IITA DG for the visit, has pledged the commitment of the state to work with the research body to achieve agricultural transformation. He noted that his administration had identified four pillars: education, rural infrastructure, economic development (agriculture), and security to help bring the dividends of democracy to the people of Oyo state.
He noted that for the state to attain economic development, agriculture must be transformed.
"This is because most of our people depend on agriculture for their livelihoods. Besides, through agricultural transformation, we will be able to provide the needed jobs for our youths…the jobs we promised during the election campaigns," he added.
On infrastructure, Governor Makinde said work on one of the major agricultural roads (Moniya to Iseyin) would commence soon. On completion, the road would ease the movement of farm produce to market. He also said that discussions were on with the Federal Government to rehabilitate the Oyo town-Iseyin road.
IITA, established in 1967 in Ibadan, Nigeria, said in its website that it "is a non-profit institution that generates agricultural innovations to meet Africa's most pressing challenges of hunger, malnutrition, poverty, and natural resource degradation. Working with various partners across sub-Saharan Africa, we improve livelihoods, enhance food and nutrition, security, increase employment, and preserve natural resource integrity.