Frontpage
Markets
Nigeria SEC understudying crypto-based investments, says Yuguda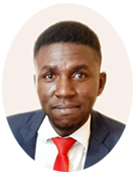 A graduate of Economics and Statistics from the University of Benin. An experienced researcher and business writer in the print and digital media industry, having worked as a Research Analyst at Nairametrics, Voidant Broadcasting Ltd, Entrepreneurs.ng, and currently a Market and Finance Writer at Business a.m. For stories, press releases, exclusive events, call +2347052803696 or send a mail to abuedec@gmail.com.
September 2, 2021373 views0 comments
New fintech division to examine crypto, other digital products
The Securities and Exchange Commission (SEC) in Nigeria, which announced plans to develop a framework for the adoption of digital asset in the wake of the ban on cryptocurrency trading in Nigeria by the Central Bank of Nigeria (CBN), has set up a fintech division to understudy crypto investments and other digital products.
Lamido Yuguda, director-general, SEC, made the disclosure per Reuters virtual interview.
"We are looking at this market closely to see how we can bring out regulations that will help investors protect their investment in blockchain," Yuguda said.
Although the SEC boss did not provide a timeline for the issuance of regulations, he revealed that the regulator will step in with regulations immediately the trading of cryptocurrency is permitted within the Nigerian banking system. SEC has sought to regulate crypto on the grounds that they qualify as securities transactions, he added.
Nigeria ranks as one of the largest crypto markets in the world but transactions among peers and businesses using the digital currency became short-lived after the apex bank waded into the market with a ban on the trade, as well as raising a red flag to crypto trade facilitation by commercial banks.
Nevertheless, the use of bitcoin, the original and biggest cryptocurrency, has boomed in Nigeria in recent years, driven by payments from small businesses and a weakening naira currency, which makes it difficult to get the U.S. dollars needed to import goods or services.
According to Yuguda, the commission has been in talks with the central bank, part of which led to the planned launch of the country's digital currency, e-Naira. He said the SEC is working out ways to partner fintech companies to boost the marketing of domestic securities to prevent capital flight while seeking ways to boost savings through investment schemes, which currently have over N4 trillion or $9.7 billion in funds under management split between private and public fund managers.
Yuguda, during the monitored interview, stated that the SEC sees crypto as a digital representation of value that can be traded and can also function as a means of exchange or a store of value but, however, it does not have legal backing in any jurisdiction around the world.
The head of Nigeria's securities regulatory commission also noted that a crypto asset is neither issued nor guaranteed by any jurisdiction, and fulfills the above functions only by agreement within the community of users of the crypto asset and is distinguished from fiat currency and e-money.