Technology
WORLD BUSINESS & ECONOMY
Apple reaches settlement with Japan to allow external sign-ups on App Store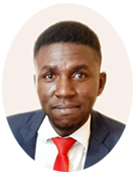 A graduate of Economics and Statistics from the University of Benin. An experienced researcher and business writer in the print and digital media industry, having worked as a Research Analyst at Nairametrics, Voidant Broadcasting Ltd, Entrepreneurs.ng, and currently a Market and Finance Writer at Business a.m. For stories, press releases, exclusive events, call +2347052803696 or send a mail to abuedec@gmail.com.
September 2, 2021405 views0 comments
Apple, America's technology giant, in a move to allow for external sign-ups for paid accounts, has eased its app store sign up rules allowing content companies such as Netflix to provide links to their websites, enabling customers to sign up for the paid accounts.
This move was part of the settlement with the anti-trust regulators of Japan, which said the change was enough for the closing of a five-year investigation into Apple Inc that focused on video and music apps but did not consider games. This change will come into effect by early 2022.
Prior to this time, the technology giant has been facing scrutiny in various markets including its domiciled country, United States, and South Korea concerning the ways it allows its payment system for developers. This has made critics accuse the company of some anti-competitive practices.
But before the new change becomes effective by 2022, Apple will have to continue with regular updates of its guidelines and review process for users of its reader apps, as well as for content purchase on the store globally.
Apple, in a statement through Phill Schiller, who oversees the App Stores at Apple, said: "We have great respect for Japan Fair Trade Commission and appreciate the work we've done together, which will help developers of reader apps make it easier for users to set up and manage their apps and service, while protecting their privacy and maintaining their trust."
However, Tim Sweeney, Epic Games chief executive officer, in responding to Apple's latest announcement on its App Store rules, accused Apple of trying to appease with insufficient piecemeal measures.
"Apple should open up iOS on the basis of hardware, stores, payments, and services each competing individually on their merits. Instead, they're running a literally day-by-day recalculation of divide-and-conquer in hopes of getting away with most of their tying practices," he said.
Apple's App Store comprises the core of the $53.8 billion services segment and receives between 15 percent and 30 percent in commissions from in-app purchases.