Frontpage
Nigeria sees inflation moderate at 15.6% in January, NBS report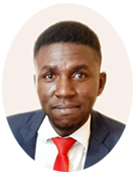 A graduate of Economics and Statistics from the University of Benin. An experienced researcher and business writer in the print and digital media industry, having worked as a Research Analyst at Nairametrics, Voidant Broadcasting Ltd, Entrepreneurs.ng, and currently a Market and Finance Writer at Business a.m. For stories, press releases, exclusive events, call +2347052803696 or send a mail to abuedec@gmail.com.
February 15, 2022165 views0 comments
After an unexpected upswing in December Nigeria's inflation moderated in the first month of 2022 posting at 15.60 percent, the National Bureau of Statistics (NBS) has revealed in its latest consumer price index (CPI0 report.
The CPI, which measures the average change (inflation) over time in prices of goods and services consumed by people for day to day living rose to 15.63 percent year on year last December in what was seen as festivity induced buying and selling, but went down by 0.34 percent points  to 15.60 percent in January.
According to the current CPI report, there were increases reported across all COICOP divisions that yielded the headline index. Also, the food index rose 17.13 percent in January 2022, and this was caused by increases in prices of bread and cereals, food products, such as potatoes, yams and other tubers, soft drinks, oils and fats and fruit.
The report also stated that core inflation, which excludes the prices of volatile agricultural produce, stood at 13.87 percent in January 2022, up by 2.02 percent when compared to 11.85 percent, the rate recorded in January 2021. The highest increases were recorded in prices of electricity, liquid fuel, wine, tobacco, spirit, solid fuels, cleaning, repair and hire of clothing, shoes and other footwear; other services in respect of personal transport equipment, other services and pharmaceutical products.
The NBS also reported that on a month-on-month basis, the food sub-index increased to 1.62 percent in January 2022, down by 0.57 percent points from 2.19 percent recorded in December 2021, while the average annual rate of change of the food sub-index for the twelve-month period ending January 2022 over the previous twelve-month average was 20.09 percent, 0.31 percent points from the average annual rate of change recorded in December 2021 (20.40 percent).
On the state profile, inflation was recorded highest across Jigawa (2.45%), Kogi (2.34%) and Zamfara (2.32%), while Taraba (0.53%), Abia (0.69%) and Ondo (0.75%) recorded the lowest rise in inflation in the month of January 2022, while the likes of Borno (2.87%), Zamfara (2.62%) and Kogi (2.53%) saw a spike in food inflation during the month and then Abia (0.29%), Taraba (0.57%) and Ondo (0.58%) recorded the slowest rise in food inflation January 2022.
Meanwhile, the average 12-month annual rate of change of the index was 13.33 percent for the twelve-month period ending January 2022; this is 0.17 percent points higher than the 13.16 per cent recorded in December 2021.