Energy
Nigeria state oil company vows to rejuvenate nation's refineries to optimal capacities
March 19, 2018914 views0 comments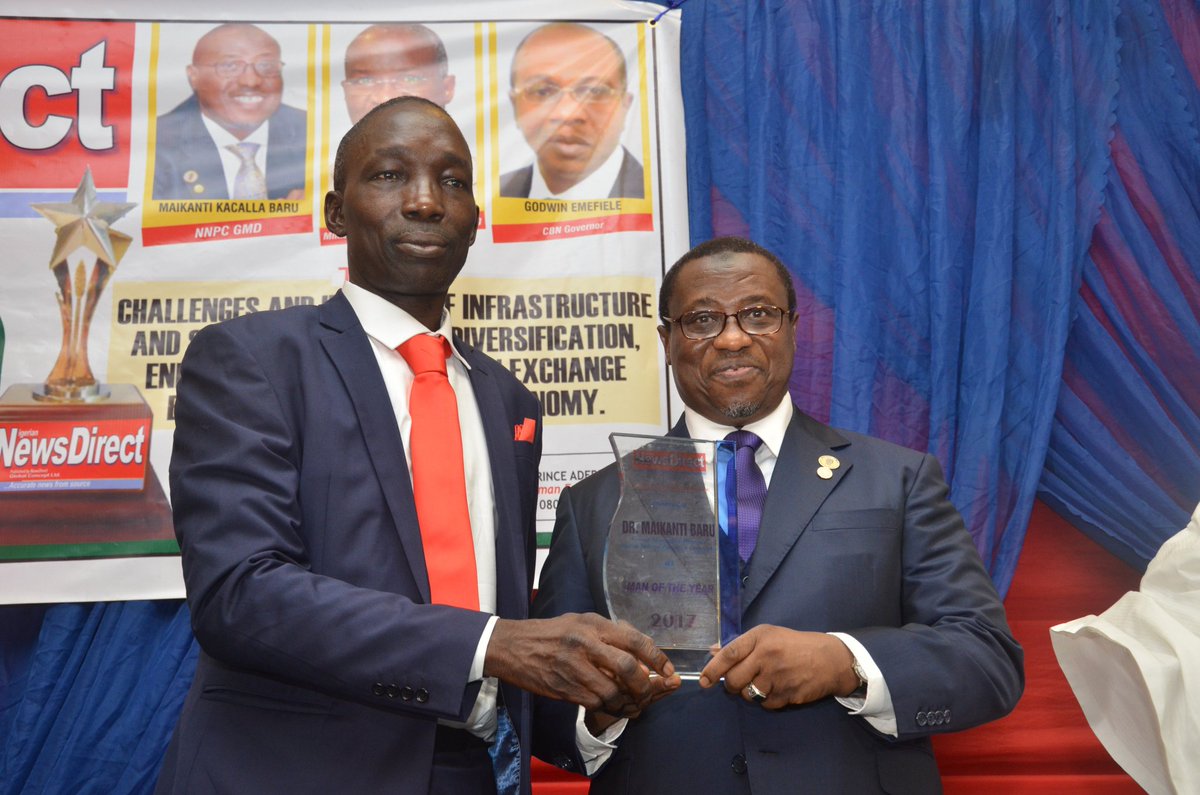 ---
The Nigerian National Petroleum Corporation (NNPC) said Sunday that it would not relent in its quest to get the nation's four refineries back to their optimal, nameplate capacities.
Maikanti Baru, the corporation's group managing director said this shortly after receiving this year's Man of the Year Award from Nigerian NewsDirect, a Lagos-based daily publication, in Lagos, at the weekend.
Baru said as part of the ongoing reforms in the NNPC, the corporation had been holding far-reaching discussions with some consortia to get the best funding options towards the refineries' overhaul.
He added that the corporation, under his watch, had recorded remarkable progress in resuscitating some of the nation's critical downstream infrastructure, a development which had ensured the seamless supply of products Nationwide, until the recent past hiccups which are now under control.
"Since coming on board, we have made the revamp of our abandoned assets and critical downstream infrastructure a key component of our corporate vision of 12 Business Focus Areas (BUFA)," he stated.
Baru said over the last few months, several crude oil, petroleum products and natural gas pipelines were resuscitated while more than half of the nation's 21 strategic depots were also upgraded.
He decried acts of pipeline vandalism, crude oil theft and sabotage which he noted had resulted in huge loss of revenue, lives and property as well as damage to the environment.
The GMD called on the security agencies and other stakeholders nationwide to collaborate with the corporation in its on-going campaign against act of sabotage on the nation's oil and gas facilities.
While attributing the recent fuel challenges faced in parts of the country to the nefarious acts of hoarders, diverters, profiteers and smugglers, Baru stressed that the corporation was working with relevant stakeholders to ensure the sufficiency currently witnessed nationwide is sustained.
Baru thanked the Editorial Board of Nigerian NewsDirect for conferring on him their Man of the Year Award, saying that the recognition would spur him to rededicate himself to continue to give his best to the Oil and Gas Industry and by extension the country.
He commended the interest shown by the Nigerian media towards the critical sectors of the national economy, a development which he said, had portrayed Fourth Estate of the Realm as partners in progress in the Nigerian project.