Finance
Frontpage
Nigerians shift away from cash as e-payments grow, PoS hits N5.7trn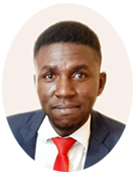 A graduate of Economics and Statistics from the University of Benin. An experienced researcher and business writer in the print and digital media industry, having worked as a Research Analyst at Nairametrics, Voidant Broadcasting Ltd, Entrepreneurs.ng, and currently a Market and Finance Writer at Business a.m. For stories, press releases, exclusive events, call +2347052803696 or send a mail to abuedec@gmail.com.
December 14, 2021259 views0 comments
Banks, payment companies' investments, internet penetration contribute to growth
A strong growth across various electronic payments channels was recorded in the 11 months to November 2021, data obtained from the Nigeria Inter-Bank Settlement System (NIBSS) shows.
A 38.1 percent increase was reported in the value of transactions carried out through Points of Sales (PoS) terminals, reaching N5.7 trillion, while the volume rose 52.9 percent year on year to 883.3 million in the same period.
The continued growth in electronic payments transaction value and volume in Nigeria in recent times reflects an endearing shift away from cash transactions by Nigerians. In this regard there has been an impressive rise in the total value and volume of transactions in 2021 alone as the economy recovers from the effects of the pandemic, and the banking financial technology sectors continue offering innovative and customer-focused financial services to customers.
The growth in POS transactions is a validation to the reported increase in agency banking services in Nigeria as financial analysts believe the newly launched e-Naira, when fully integrated into e-payment channels, will also spur growth.
However, the country's under-tapped digital payment market can be seen as significantly ready for growth and also gives credence to the increase in foreign capital inflow to the sector since 2014.
Although, the Nigerian fintech industry has witnessed a series of funding rounds from local and international investors since 2014, either in the way of grants or equity, financial analysts at CSL Stockbrokers, have in a note made available to Business A.M, opined that myriad of factors across industry fundamentals, positive country demographics and regulatory support have formed the base for expected accelerated growth for the fintech industry in Nigeria.
They added that this expectation for growth in the fintech space has gotten much attention from investors, which has led to significant investments as existing players in the space look to position for future growth.
Elsewhere, the NIBSS data also shows that in the eleven months under review, there was a 75.3 percent year on year growth in the value of NIBSS Instant Payment (NIP) to N241.7 trillion while the total transaction volume reached 3.1 billion, indicating a 74.2 percent growth from last year.
Meanwhile, the Mobile Inter-scheme transfers category saw the most remarkable growth with transaction value more than twice as tall, beating that of 2020 by 165.1 percent year on year to N6.9 trillion; and by the same token, transaction volume grew 114.6 percent year on year to 249 million.
Going by the above, the inspiring growth in the e-payment statistics on value and volume from January through November 2021 has been attributed largely to the increasing internet and mobile penetration in Nigeria, as well as investment by banks and other payment-based fintech companies in payment technology infrastructure.
Beyond the investment from the banks and payment companies, the pandemic, which allowed the populace to switch swiftly to the use of banking apps and USSD transfer channels to transfer funds, have attested to be supportive in the remarkable rise in Mobile inter-scheme transfers in recent time.