Finance
National: Governance, Policy & Politics
Nigeria's debt portfolio up 0.58% to print N33.1trn in Q1' 21, says DMO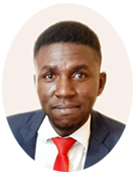 A graduate of Economics and Statistics from the University of Benin. An experienced researcher and business writer in the print and digital media industry, having worked as a Research Analyst at Nairametrics, Voidant Broadcasting Ltd, Entrepreneurs.ng, and currently a Market and Finance Writer at Business a.m. For stories, press releases, exclusive events, call +2347052803696 or send a mail to abuedec@gmail.com.
June 11, 2021710 views0 comments
Nigeria's Debt Management Office (DMO) data shows that Nigeria's public debt stock as at March 31, 2021, stood at N33.11 trillion, rising 0.58 per cent or N191 billion from N32.92 trillion as of December 31, 2020. Out of the total debt, N12.47 trillion or 37.67 per cent of the debt was external, while N20.64 trillion or 62.33 per cent was domestic debt stock. 
According to the debt office, "Total public debt stock, which comprises the debt stock of the Federal Government of Nigeria, 36 state governments and the Federal Capital Territory, stood at N33.107 trillion or $87.239 billion.
"The debt stock also includes promissory notes in the sum of N940.22 billion issued to settle the inherited arrears of the FGN to state governments, oil marketing companies, exporters and local contractors. Compared to the total public debt stock of N32.92 trillion as at December 31, 2020, the increase in the debt stock was marginal at 0.58 per cent," it said.
A cursory analysis of the information from the DMO shows that Nigeria's domestic debt stock grew by 2.11 per cent from N20.21 trillion in December 2020 to print at N20.64 trillion as of March 31, 2021. However, the FGN's share of the domestic debt includes FGN bonds, Sukuk and green bonds which were used to finance infrastructure and other capital projects, as well as the N940.22 billion promissory notes. 
On the other hand, the debt office also stated that Nigeria's external debt stock declined from $33.35 billion as of December 31, 2020, to $32.86 billion due to the redemption of the $500 million Eurobond in January 2021. 
A further disaggregation of foreign debt worth $32.86 billion showed that $17.83 billion of the debt was multilateral; $4.18 billion was bilateral from the AFD, Exim Bank of China, JICA, India, and KFW, while $10.67 billion was commercial, which comprises of Eurobonds and Diaspora bonds and $0.18 billion as Promissory notes.
Meanwhile, the DMO highlighted that Nigeria's issuance of the Eurobond enabled it to diversify its funding sources as it successfully canvassed $10.67 billion from its first foray in the international capital market to finance the implementation of the federal budgets. The DMO also said the $500 million Eurobond issued in January this year contributed to Nigeria's external reserves.