Frontpage
Nigeria's central bank to launch own digital currency by end of 2021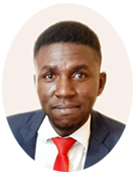 A graduate of Economics and Statistics from the University of Benin. An experienced researcher and business writer in the print and digital media industry, having worked as a Research Analyst at Nairametrics, Voidant Broadcasting Ltd, Entrepreneurs.ng, and currently a Market and Finance Writer at Business a.m. For stories, press releases, exclusive events, call +2347052803696 or send a mail to abuedec@gmail.com.
June 11, 2021477 views0 comments
Only four months after the Central Bank of Nigeria (CBN) placed a ban on cryptocurrency trading in Nigeria, in what it said was in the best interests of Nigerians, the apex bank appears to have made a volte-face, with revelation that it plans to launch the digital currency in 2021.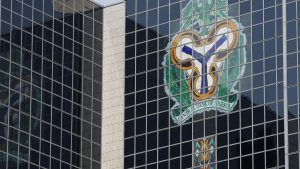 Rakiya Mohammed, an information technology specialist with CBN, gave hint of this new position by the banking industry regulator, at a meeting of the Bankers Committee conducted via virtual appearances.
According to Mohammed, the apex bank has for over two years been investigating the technology and has made tremendous progress in its findings, stating that the digital currency might be launched by the end of the year.
"Before the end of the year, the Central Bank will be making the special announcement and possibly launching a pilot scheme in order to be able to provide this kind of currency to the populace," she said.
The CBN tech specialist further revealed that the apex bank plans to launch the digital asset on the premise that it plans to make remittances travel easier from abroad to Nigeria, citing that digital currency would accelerate the ability to meet the target, regardless of one's country of residence. 
She further revealed at the virtual conference that CBN would be exploring various technological options and engaging various industry players as well as moving to the next stage of proof of concept to pilot the scheme.
At the event, which had in attendance Nigeria's top bank chief executives, as well as other personnel from the CBN, she disclosed that the monetary policy authority has put into consideration, the architecture, accessibility issue and privacy of the currency before going into it. 
Other issues discussed at the bankers' committee meeting include the launch of digital cards as well as foreign exchange availability in banks.