Finance
Frontpage
Nigeria's deficit, debt to remain high post-Covid-19, oil shocks, says Moody's
December 15, 2020709 views0 comments
By Charles Abuede
Rates credit profile B2 negative
Economy severely hit by Covid-19, oil price shocks
Nigeria's credit profile, currently sitting on the negative (B2–) reflects the country's increasing exposure to fiscal and external shocks as a result of very weak government finances that are constrained by a tremendously narrow revenue base that hampers fiscal consolidation, Moody's Investors Service, a rating agency subsidiary of Moody's Corporation has said in its annual report.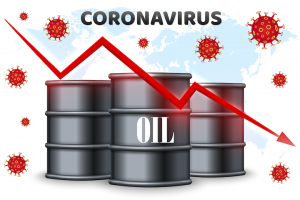 In the report, Aurelien Mali, Moody's vice president and senior credit officer, said: "After this year's economic contraction, Nigeria's deficit will remain high and debt levels will continue to rise quickly, albeit from a moderate level. The country's weak institutions and governance framework also constrain the credit profile and have significantly affected both economic growth and the government's fiscal strength."
Moody's asserts that additional credit challenges stem from the potential political risks around the conflict with Islamist militant group, Boko Haram, the potential attacks on oil infrastructure in the Niger Delta and growing income inequality in the country.
On the other hand, it stated, Nigeria's credit strengths include its large and diversified economy, supported by substantial hydrocarbons resources and strong domestic demand in the medium-term. In addition, the increasingly deep and diversified domestic capital markets also play a contributory role in the credit strength of Nigeria.
Meanwhile, the negative outlook by the ratings and investors service corporation on Nigeria's sovereign rating means that a rating upgrade is unlikely in the short- to medium-term.
However, the outlook would likely move to stable if Moody's were to bring to a close that the government's fiscal and economic policy response to the coronavirus pandemic is effective in mitigating rising fiscal and external vulnerability risks; and limiting the pandemic's long-term negative economic and social implications.
It stated that a rating downgrade would be likely if the agency were to conclude that the government is unlikely to be able to alleviate the damage to its revenue and its balance sheet, leading to rising liquidity and external risks to levels no longer compatible with a B2 rating.
The report also revealed that the general government deficits are expected to remain elevated over the next few years at 4 per cent to 5 per cent of GDP.