Companies
Energy
Nigeria's greatness depends on developing non oil sector – NEPC Oluwaseun Afolabi is Businessamlive Reporter.
You can contact him on afolabi.oluwaseun@businessamlive.com with stories and commentary.
February 7, 20191.1K views0 comments
Babatunde Faleke, executive secretary, Nigerian Export Promotion Council (NEPC), Thursday, said that for Nigeria to progress there is a need for the citizens to live as if the nation does not have crude oil for export.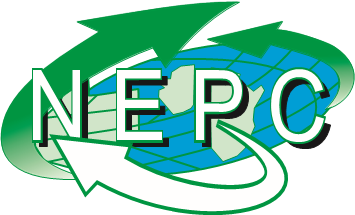 Speaking at NACCIMA Export Group's 1-day interactive session, themed "Assessing and Analyzing Non-oil Export Prospect", Faleke stated that Nigeria was endowed with the necessary resources to live without oil exportation, adding that NEPC has come up with "zero-oil vision", which will help the country make progress towards the replacement of oil.
Faleke said, "there is no question as to the endowment of Nigeria, is it the climate, the population, and numerous resources, so we have what it takes, but there is a need for the private sector to play a huge part, I am telling you today, that if the private sector gets it right, Nigeria will get it right, if you look at the top 20 leading economies in the world, only 3 of them have crude oil.
"Already, on our own part at NEPC, we have come up with a "zero-oil vision", and that is a game changer, we have outlined 22 products with the potential of replacing crude oil, there is rice, sugar, cocoa, palm produce, etc. but we have also understood the need that there is a need to scale up, we need to go back to production and produce well. We have other initiatives too, that will help us achieve this, one of which is One State One Product (OSOP), where each state will identify one product and push resources towards maximum production of this product, and then we begin to export."
Alaba Lawson, National President of NACCIMA, said the 1-day event was aimed at actively engaging stakeholders, including regulatory bodies, in a bid to be heard and proffer solutions to problems of non-oil exportation in the country.
Lawson said, "We have come up with this event so that stakeholders can actively engage with regulatory bodies that are present, there is a need to be heard, and then we can all come up with solutions to the problems. I promise you today, that whatever decision we make here today, will be tabled for discussion at the highest level.
She also called for collaboration amongst farmers and also admonished organised private sector to awake from its slumber and be focussed.