Frontpage
Nigeria's senate approves $17.4bn in external borrowings to fund projects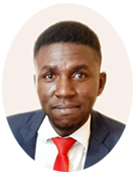 A graduate of Economics and Statistics from the University of Benin. An experienced researcher and business writer in the print and digital media industry, having worked as a Research Analyst at Nairametrics, Voidant Broadcasting Ltd, Entrepreneurs.ng, and currently a Market and Finance Writer at Business a.m. For stories, press releases, exclusive events, call +2347052803696 or send a mail to abuedec@gmail.com.
November 11, 2021253 views0 comments
The Nigerian senate has approved $16.23 billion as external borrowings from China and other foreign creditors to fund projects in different parts of the economy.
The approval also includes a borrowing request amounting to $1.18 billion plus another grant of $125 million. This brings the total approved external borrowings to about $17.4 billion.
While the senate committee on local and foreign debt said that a number of projects for which funding is being requested under the 2018-2020 borrowing plan were ongoing projects, it can be noted that the bulk of the loan comes from China, including from Chinese Exim Bank, Industrial and Commercial Bank of China and China Development Bank. Other sources include the World Bank, African Development Bank, French Development Agency, European Investment Bank and Standard Chartered Bank with Sinocure.
Meanwhile, the committee also added that $22.8 billion was initially approved under the 2016-2018 borrowing plan but only $2.8 billion has been disbursed. The projects to be funded cut across power, health, education, transport, identity management, climate and environment sectors.
The senate committee also disclosed in its whitepaper that Nigeria's debt service has reached an all-time high of around 95 percent of retained revenue and 35.6 percent of annual expenditure, which is a huge drain on the country while adding that debt service amount continues to increase as the revenue-to-debt ratio and tax-to-revenue ratios remain beyond acceptable levels.
However, President Muhammadu Buhari has made the upgrade of transport networks and the improvement of out-dated power grids the pillar of his administration with a view to boost agriculture and other non-oil industries to cut dependence on dwindling crude oil revenues. But funding has been a major constraint to the achievement of the goals.
Meanwhile, the senate also approved a 500 million euros Eurobond request for the state-owned Bank of Industries (BOI).