Frontpage
Travel
Normalcy returns to Lagos airport as international airlines end diversions
February 16, 20201.7K views0 comments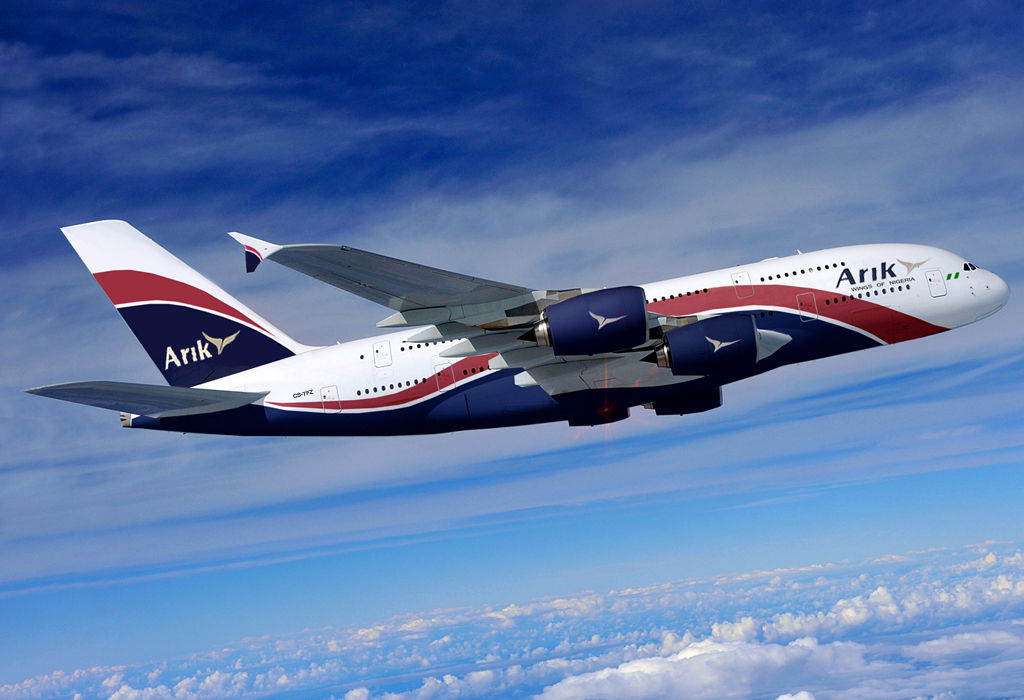 By Samson Echenim 
After nearly two weeks of inclement weather that made it impossible for international carriers to land at Murtala Mohammed International Airport, Lagos, forcing the airlines to divert flights to airports in Ghana, Senegal and Abuja, the ministry of aviation says planes can now land safely in Lagos.
"As a follow up to our statement on diversions and cancellations of flights into, and from the Murtala Muhammed International airport Lagos, the public is hereby informed that the situation has been reversed, as both international and domestic flight operations have resumed at the airport, " said James Odaudu, director Public Affairs, Ministry of Aviation.
Odaudu in a statement, gave names and landing time of airlines coming to Lagos international airport as:
British Airways BAW75  DGAA 0034 18R
Turkish Air THY6501 LTBA 0224 18R
Royal Air Maroc RAM555 GMMN 0300 18R
Arik ARA303 DGAA 0315 18R
Virgin VIR411Y EGLL 0457 18R
Arik ARA397 GBYD 0533 18R
British Airways BAW75 EGLL 0546 18R
Airpeace APK7767 GOBD 0555 18R
Asky SKK063 FKKD 0845 18R
Allied Air AJK133 FOOL 0911
Airpeace APK7585 DGAA 0950
Kenyan Air KQA532 HKJK 1046
Domestic Arrivals 15-02-2020
Arik ARA6736 DNAA 0007 18R
Dana DAN0360x DNAA 0102 18R
Dana DAN0360y DNAA 0304 18R
Nest-Oil N990EA DNAA 0648 18R
Airpeace APK7139 DNAA 0703 18L
NAF NGR931 DNAA 0719 18L
Azman AZM2310 DNKN 0756 18L
Azman AZM2321 DNAA 0811 18L
MaxAir NGL1600 DNAA 0834 18L
DANA DAN0352 DNAA 0838 18L
Azman AZM2318 DNKA 0846 18L
IbomAir IAN4106 DNAI 0850 18L
Airpeace APK7221 0859 18L.
"We wish to reiterate that the diversions and cancellations as a result of highly inclement weather conditions are not peculiar to Lagos or Nigeria, but a global phenomenon, as even the most develope nations of the world have been experiencing same, resulting from weather vagaries," he stated.
According to him, weather conditions in Lagos, and indeed every airport worldwide is not something that is noticed at the point of landing, as pilots are regularly updated during the course of the flights and therefore in a position to decide on the most appropriate airport to divert to.
"The Nnamdi Azikiwe International Airport Abuja which has been in full operation,would have been the most appropriate for the affected airlines to divert to, if the overall interest of the Nigerian passengers was considered.
"The general public is once again assured of government commitment towards ensuring that full services that ensure the comfort, safety and security of air passengers are restored to normalcy, as all relevant authorities have been up and doing.
"Aviation Minister, Senator Hadi Sirika appreciates the understanding of those affected by the unfortunate situation, and assures them of government determination and commitment to the protection of Nigerian travellers at all times," Odaudu stated.