Finance
Markets
Nova MB says N50bn CP listing will aid quest to change Africa's financial sector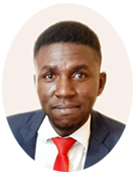 A graduate of Economics and Statistics from the University of Benin. An experienced researcher and business writer in the print and digital media industry, having worked as a Research Analyst at Nairametrics, Voidant Broadcasting Ltd, Entrepreneurs.ng, and currently a Market and Finance Writer at Business a.m. For stories, press releases, exclusive events, call +2347052803696 or send a mail to abuedec@gmail.com.
February 10, 2022370 views0 comments
Listing on FMDQ follows N10bn bond in 2021
After the successful listing of its N10 billion bonds, which recorded 300 percent oversubscription on the FMDQ Exchange in 2021, Nova Merchant Bank has announced the successful listing of its N50 billion commercial paper on the FMDQ OTC Exchange after due diligence by the Board Listings and Markets Committee.
The listing, which was co-sponsored by EAC Advisory Limited, FSDH Capital Limited, United Capital Plc. and Renaissance Securities (Nigeria) Limited, who are registration members (quotations) of the FMDQ Exchange, puts the wholesale bank in a position to broaden its potential funding sources and create superior value in the financial market which it serves.
Nath Ude, chief executive officer, Nova Merchant Bank, commenting on the successful listing programme said the company would benefit from the transaction by gaining access to a wide range of knowledgeable and capitalised investors with the registration of its commercial paper programme and subsequent quotation of CP notes on FMDQ Exchange. He said the listing further gives credence to NOVA Merchant Bank's beliefs in the Nigerian debt capital market.
"The successful listing of our N50 billion commercial paper on the FMDQ platform strategically positions Nova Merchant Bank to raise short-term finance from the Nigerian debt capital markets (DCM) easily, through CP issues within its CP Programme and quote same on FMDQ Exchange for visibility of the issue and desired transparency for the investors.
"This comes after the successful listing of our N10 billion bonds on the FMDQ Exchange, which was oversubscribed by 300 percent in 2021. We remain driven by our aspiration to transform the African financial services landscape with fresh thinking and innovative solutions," Ude said.