By Dikachi Franklin, in Owerri
A 7-man Implementation Committee for the commencement of academic activities in the six new universities, four polytechnics and two colleges of education built by the out-going government in Imo State has been inaugurated.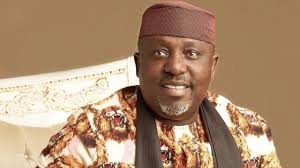 The higher institutions would take care of Imo indigenes and other Nigerians who are qualified for university admissions year in, year out but are always denied admissions because of limited spaces in Imo State
University and issues of catchment area in other universities across the country.
Imo State University, however, remains free for all Imo indigenes but for the new universities, polytechnics and collages of education, they are public private partnership (PPP) driven, but what the government has
done is to provide the infrastructure to set them up.
The chairman of the Implementation Committee, Chima B. Iwuchukwu, a professor, was the pioneer commissioner of community government, commissioner for public utilities,  during a period when the state capital, Owerri, enjoyed free flow and uninterrupted water supply and with the state secretariat having 24 hours power supply.
Iwuchukwu was also commissioner for planning and economic development, vice chancellor, Tansian University, Anambra State and now  a National Universities Commission (NUC) visiting professor.
The 7-man committee was given two weeks to work to ensure that academic activities commence in the higher institutions from the next academic session.
Speaking to journalists, Governor Rochas Okorocha said the projects have been going on for over three years now and that the Imo State House of Assembly has made necessary laws to back the establishment of the institutions and their take off in the state.
These institutions include University of Agriculture and Environmental Services, Aboh Mbaise/Ngor Okpal; University of Science and Technology, Onuimo, in Onuimo local government area; University of Creative
Technology, Omuma Isiaku/Nkwerre; University of Medical Sciences, Ogboko; and Imo State University of Agriculture and Environmental Sciences, Umuagwo, in Ohaji Egbema local government area.
Others are Mbonu Ojike Polytechnic in Arondizogu; Ahiara Polytechnic in Ahiazu Mbaise; Ehime Polytechnic in Ehime Mbano; and Bishop Shanahan Polytechnic in Orlu. However, the Marine University located at Oguta is
still under construction, Okorocha said.
In the state, there are 27 new 200 bed hospitals, one in each of the 27 local government areas; they will serve as outreach centers for medical students in the universities and the Imo State University, Owerri.