Finance
Frontpage
PoS, NIP transactions down, mobile, cheque up as e-payment slows to N23.97 trn in August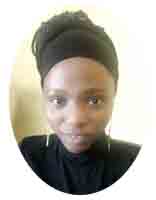 She is a passionate writer whose flair for journalism earned her awards as a campus journalist. Driven by hunger for success, she strives to make the world a better place with insightful, analytical and informative piece around insurance, technology and other sections.
September 9, 2021667 views0 comments
Total volume of PoS transactions carried out in the month of August closed at 75.6 million, a  7.4 percent decrease from the 81.6 million transacted in July and the lowest volume in six months in spite of a 3.9 percent rise in registered PoS terminals, data by the Nigeria Interbank Settlement System (NIBSS) has shown.
The value of transactions for the month also fell by nine percent, representing N49.8 billion to close at N504.9 billion, down from N554.7 billion recorded in July with the decline attributed to the harsh economic reality faced by many Nigerians.
However, analysts familiar with the industry happenings have linked the decline in PoS usage to the spread of PoS fraud.
According to Olojo Victor,  president of the Association of Mobile Money and Bank Agent in Nigeria (AMMBAN), the perpetrators of the crime are forcing customers to withdraw from using PoS services.
He said: "Another reason for the decline in PoS transactions is PoS fraud. There have been several publications on issues of PoS fraud in agent banking. This has made people withdraw from the use of PoS for transactions."
He added that members of the public are gradually migrating to alternative channels of payment such as Quick Response (QR) code and even hard cash, noting that this might also be a reason for the decline in PoS transactions.
Generally, e-payment in Nigeria witnessed a decline in the month of August. While the volume of e-payment transactions fell from  402.3 million in July to 397.9 million in August, representing a fall of 1.09 percent, the value of e-payment transactions also suffered an immense N190 billion loss, falling to N23.97 trillion in August 2021 from N24.16 trillion in July.
In addition, the value of NIBSS Instant Payment (NIP) declined slightly by  1.2 percent from N22.4 trillion in July to N22.13 trillion in August while the volume of NIP transactions fell by 0.1 percent to 293.98 million from 294.3 million in July.
Meanwhile, mobile transactions enjoyed an increase in the value of transactions, rising by 8 percent to hit N719.4 billion in August, up from N665.2 billion in July with the volume of transactions also increasing by 4 percent to 26.6 million from 25.6 million in July while cheque transactions followed suit rising by 7 percent to reach N265.4 billion in August, up from N248.6 billion in July. total volume also surged by 6 percent to hit 366,002, up from 344,621 in July.