Finance
Markets
PSL Capital births Parthian Securities to accelerate growth investment needs in Nigeria's capital market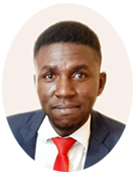 A graduate of Economics and Statistics from the University of Benin. An experienced researcher and business writer in the print and digital media industry, having worked as a Research Analyst at Nairametrics, Voidant Broadcasting Ltd, Entrepreneurs.ng, and currently a Market and Finance Writer at Business a.m. For stories, press releases, exclusive events, call +2347052803696 or send a mail to abuedec@gmail.com.
October 19, 2021366 views0 comments
After nine years of incorporation and licensing by the Securities and Exchange Commission (SEC), PSL Capital Limited, an indigenous broker/dealer firm, has completed a strategic rebranding effort through the change of name to Parthian Securities Limited. The rebranding is part of the company's efforts to accelerate growth and renew its corporate vision.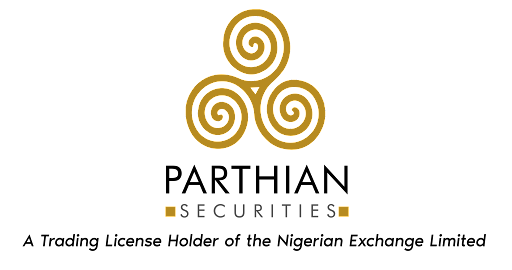 Parthian Securities Limited, formerly known as PSL Capital Limited, has over the past nine years built a strong reputation for innovation and excellence, cementing its status as a market leader for securities trading in the last five years with a 30 percent year to date growth in client acquisition, tallying 1,100 customers across the country.
According to the inter-dealer brokerage firm, the reported growth reflects the increasing recognition of individuals and companies that Parthian Securities Limited offers an easy and convenient platform for real-time trading of securities while the rebranding effort is part of the organisation's strategy to evolve its business and create a platform for new opportunities.
Oluseye Olusoga, group managing director, Parthian Partners Limited, while commenting on the rebranding strategy, said, "Over the past nine years, we've built a strong reputation for innovation and excellence. We want to leverage on the strong brand name that is Parthian and ensure that all subsidiaries under the group identify under a uniform brand name. While we wanted to reflect our work in the new naming accurately, we also wanted to properly market the organisation in pursuit of new opportunities for future growth and expansion."
For Ogunwale Kehinde, acting managing director, Parthian Securities Limited, he said: "We are excited about this change, and it marks a strategic pivot in our future direction as a business. While we remain committed to offering outstanding services to our amazing clientele, there is tremendous potential to grow, and this new branding positions us to take full advantage of those opportunities."
Regardless of the name change, the company explained that its corporate philosophy remains the same as the company looks to invest in new and innovative ways to bring the financial markets closer to participants in the Nigerian capital market. Ultimately, it said the renaming embodies an organisation reinventing itself but is still very committed to its roots as the new identity builds upon its history of innovation and excellent service delivery and opens doors to the future.
Meanwhile, it is worth knowing that Parthian Securities Limited, as a subsidiary of Parthian Partners Limited, provides a platform for individuals and non-financial corporates to access securities on the floor of the NGX Exchange, NASD OTC and FMDQ Securities Exchange, with the main aim of ensuring that their various investment needs are adequately met.