Finance
Markets
Domestic equities: Q3 earnings releases to keep sentiment bullish after strong buying interest in FBNHoldings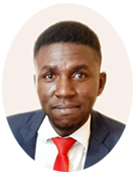 A graduate of Economics and Statistics from the University of Benin. An experienced researcher and business writer in the print and digital media industry, having worked as a Research Analyst at Nairametrics, Voidant Broadcasting Ltd, Entrepreneurs.ng, and currently a Market and Finance Writer at Business a.m. For stories, press releases, exclusive events, call +2347052803696 or send a mail to abuedec@gmail.com.
October 19, 2021356 views0 comments
Analysts at Afrinvest Securities Research and Vetiva Capital Research have expressed positive expectation for a sustained bullish performance in equities market space this week as positive investment begins to take centre stage ahead of Q3 earning season releases.
Activities in the local equities market had been boosted last week by demand for stocks in the banking sector, particularly in First Bank Holding, while the larger market also had investors buy up essentially sound names, thereby pushing the index up to yield N329 billion in stock value gains for investors.
Meanwhile, strong buying interest in the local bourse sustained gains on all trading days save Monday. For that reason, the benchmark index rose 1.4 percent week on week to push the NGX above 41,438.15 psychological points following strong buying interest in First Bank Holding (+29.6%), Guaranty Trust Holding Company (+3.5%), and Lafarge Cement (+3.2%).
By the same token, the market year to date return improved to 2.9 percent and market capitalisation rose to N21.63 trillion.
Furthermore, the level of trading activity strengthened as average volume and value traded rose 66.3 percent and 119.9 percent week on week to 567.7 million units and N16.3 billion, respectively. Topping the charts for the most traded stocks by volume last week were First Bank Holding with 1.1 billion units; Guaranty Trust Holding Company with 118.2 million units; and Ecobank International with 107.7 million units; while First Bank Holding with N12.3 billion; Seplat Energies with N1.1 billion; and Zenith Bank, with N810.6 million, led trades by value last week on the bourse.
In addition, market performance across the sectoral fronts was largely bullish as all indices gained, save the ICT index which closed flat. Similar to previous week's trend, the banking index led the gainers' table with a 2.6 percent week on week gain due to buying interest in First Bank Holding (+29.6%), Ecobank International (+9.5%), and Guaranty Trust Holding Company (+3.5%).
In the same vein, the insurance and industrial goods indices were not left behind as they rose 1.6 percent and 1.0 percent, week on week, respectively, following price increase in Royal Exchange General Insurance (+12.3%), Custodian Investments and Pensions (+9.0%) and Lafarge Cement (+3.2%). Likewise, the oil & gas and consumer goods indices advanced 0.6 percent and 0.5 percent week on week, respectively, on the back of price uptick in Seplat Energies (+1.4%), International Breweries (+9.9%), and Cadbury Nigeria (+6.3%).
Last week, investor sentiment further strengthened as market breadth doubled week on week to 3.2x as 41 stocks gained while 13 lost. The leading outperformers for the week were Champion Breweries (+49.5%), First Bank Holding (+29.6%), and Royal Exchange General Insurance (+12.3%) while Learn Africa (-18.7%), Ikeja Hotel (-7.9%), and ABC Transport Company (-5.9%) led the laggards for the week.
Finally, the NGX 30 Index rose by 1.7 percent week on week to close at 1,721.39 points, as against 1,692.85 points recorded in the previous week. Market turnover closed the week with traded volume of 599.44 million units. Custodian and International Breweries were the key gainers, while Lafarge Africa and Sterling were the key losers.