Frontpage
Questions hang over funding Nigeria's N348.1trn 5-yr-NDP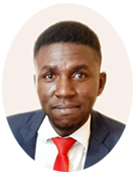 A graduate of Economics and Statistics from the University of Benin. An experienced researcher and business writer in the print and digital media industry, having worked as a Research Analyst at Nairametrics, Voidant Broadcasting Ltd, Entrepreneurs.ng, and currently a Market and Finance Writer at Business a.m. For stories, press releases, exclusive events, call +2347052803696 or send a mail to abuedec@gmail.com.
December 28, 2021239 views0 comments
Failure of 3-yr ERGP plays on many minds
2021 already lost to policy vagueness
3-years likely to be lost as elections take hold of 2022-23
There continues to be palpable concerns among a body of analysts and economic experts over Nigeria's precarious revenue shortfall position, its shortcomings in generating revenues to fund projects and deficits, concerns further heightened on Thursday when President Muhammadu Buhari said Nigeria will need the sum of N348.1 trillion to fund a 2021-2025 National Development Plan.
Buhari noted that the federal, states and local governments are expected to fund 14.3 percent or N49.7 trillion, while the private sector will fund the remaining 85.7 percent or N298.3 trillion of the total proposed investment required for the five year plan..
As the country continues to grapple with poor revenue generation, amidst its lack of capacity and political will to effectively manage and rein in over bloated costs of governance, more holes are emerging from a public debt pileup needing even more borrowings to service, notwithstanding a comfortable debt to GDP ratio, compared to its sub-Saharan peers, that officials are often quick to tout.
Analysts are pointing to the uncertainties that lie ahead as Nigeria runs into election headwinds that 2022 effectively represents. They point to the fact that 2022 and 2023, two years out of the five-year development plan are likely to be dud years as investors are likely to play the hold game discounting 2022 fully and would wait to see who the incoming president would be, sound out his policy direction and allow him or her to settle into office, by which time 2023 would have been over.
In the runup to an electioneering year long term investors are often skeptical to see what lies ahead as politicians spend on campaigns to outdo one another on the soapbox, in what would be massive spending with little to no economic impact; especially amid, in Nigeria's case, security challenges, spiraling food prices and uncertainties from the Covid-19 pandemic with its present Omicron variant.
Ayodeji Ebo, head of retail investments at Chapel Hill Denham, in a monitored interview said a retrospective look at the Economic Recovery Growth Plan (ERGP) which ran from 2017 to 2020, shows that there were some thresholds set, for instance, employment rate of 11 percent by 2020, but that the reality is obvious today.
"The 5 percent GDP target is very optimistic and the base effect of 2021 has really helped us and we will be riding on that base effect again in 2022, which points to a more suppressed growth at around 3 percent. This now means, more people may fall into poverty, even with increased spending pre and during elections. Remember that we do not expect major results from the spending as they are not channeled into any productive sector.
"When you look at the reality, jobs have been lost, more people are already into poverty; yet, we may want to hide under the impact of Covid-19. Even the growth rate projected for 2020, which was around 7 percent; yes, Covid-19 hit and we all saw the result. But the reality is that there was no policy that we can point to, to take us to that projected 7 percent growth. So, in a nutshell, in the last growth plan, little was achieved. For employment generation in 2020, it was 4.8 million, 4.0 million and 5.3 million jobs to be created annually within that period. We are yet to achieve that.
"In Nigeria, we are very good with policy formation, but the implementation is always a challenge. Looking at this new plan that says there will be implementation and monitoring unit that will be monitoring, unless there is going to be a surprise in terms of the execution; we are already going into an election year and most governments always want to look good prior to election; and for long-term investors, whom they will be hoping to get these funds from, this is a period of uncertainty because, it will be until 2024 before we get more and real stability as people are looking forward to the next leader, what policy view will be in place, among other things," he said.
According to the National Development Plan, Nigeria is projecting an average GDP target of five percent; with the hope of reaching $4,000 in per capita income of citizens in wealth creation; lifting 35 million Nigerians out of poverty and also creating 21 million full-time jobs by 2025.
However, economic analysts have stated that the ways to provide these jobs in four years requires private sector participation, but that investors will be skeptical about the plan.
They further noted that sufficient jobs can be created when there is an element of value added to the things Nigeria exports. Also, if insecurity challenges are not tackled, there won't be the anticipated private sector support and social investment to create jobs as the federal government plans to lift 100 million Nigerians out of poverty in 10 years.
"This Plan was formulated against the backdrop of several subsisting development challenges in the country and the need to tackle them within the framework of medium- and long-term plans. These challenges include low and fragile economic growth, insecurity, weak institutions, insufficient public service delivery, notable infrastructure deficits, climate change and weak social indicators.
"Hence, the Plan seeks to invest massively in infrastructure, ensure macroeconomic stability, enhance the investment environment, improve on social indicators and living conditions, implement climate change mitigation, adaptation and resilience strategies, amongst others. Specifically, the Plan aims to generate 21 million full-time jobs and lift 35 million people out of poverty by 2025; thus setting the stage for achieving the government's commitment of lifting 100 million Nigerians out of poverty in 10 years.
"The country can achieve these targets through high quality economic growth and a more inclusive economy, leveraging its young workforce, and enhancing implementation capacity at national and subnational levels. With effective implementation, Nigeria will progress significantly on the path of unlocking its potentials in all sectors of the economy for a sustainable, holistic and inclusive national development," the NDP reads in part.
On financing the plan, the federal government hopes to generate revenue by broadening the tax base and enhancing the capacity of the private sector through creating investment opportunities and deliberate policy engagements and incentives.
Funding sources, including domestic borrowing, concessional foreign borrowing and securitisation will be explored. In addition, financial vehicles such as growth funds, securitization and public-private partnerships (PPP), will be set up.
Furthermore, raising the sum of N100 billion on an annual basis via the Sovereign Sukuk Bonds from the capital market will be available for the funding of critical road projects.
Also, it said the Central Bank of Nigeria is putting together an Infrastructure Company (InfraCo) in collaboration with the Nigeria Sovereign Investment Authority (NSIA) and some private capital funding sources, which is expected to generate a total capital asset portfolio of up to $40 billion.
Over the next 5 years, it is expected that InfraCo can generate up to at least 55 percent ($22.5 billion) of its projected total portfolio.
It also said an additional $1.5 billion could be sourced from pension funds, assuming Nigeria's pension fund assets, valued at over $31.3 billion in 2019, grows at an average rate of 15 percent per annum over the five years and pension funds opt to invest in infrastructure funds and infrastructure bonds.